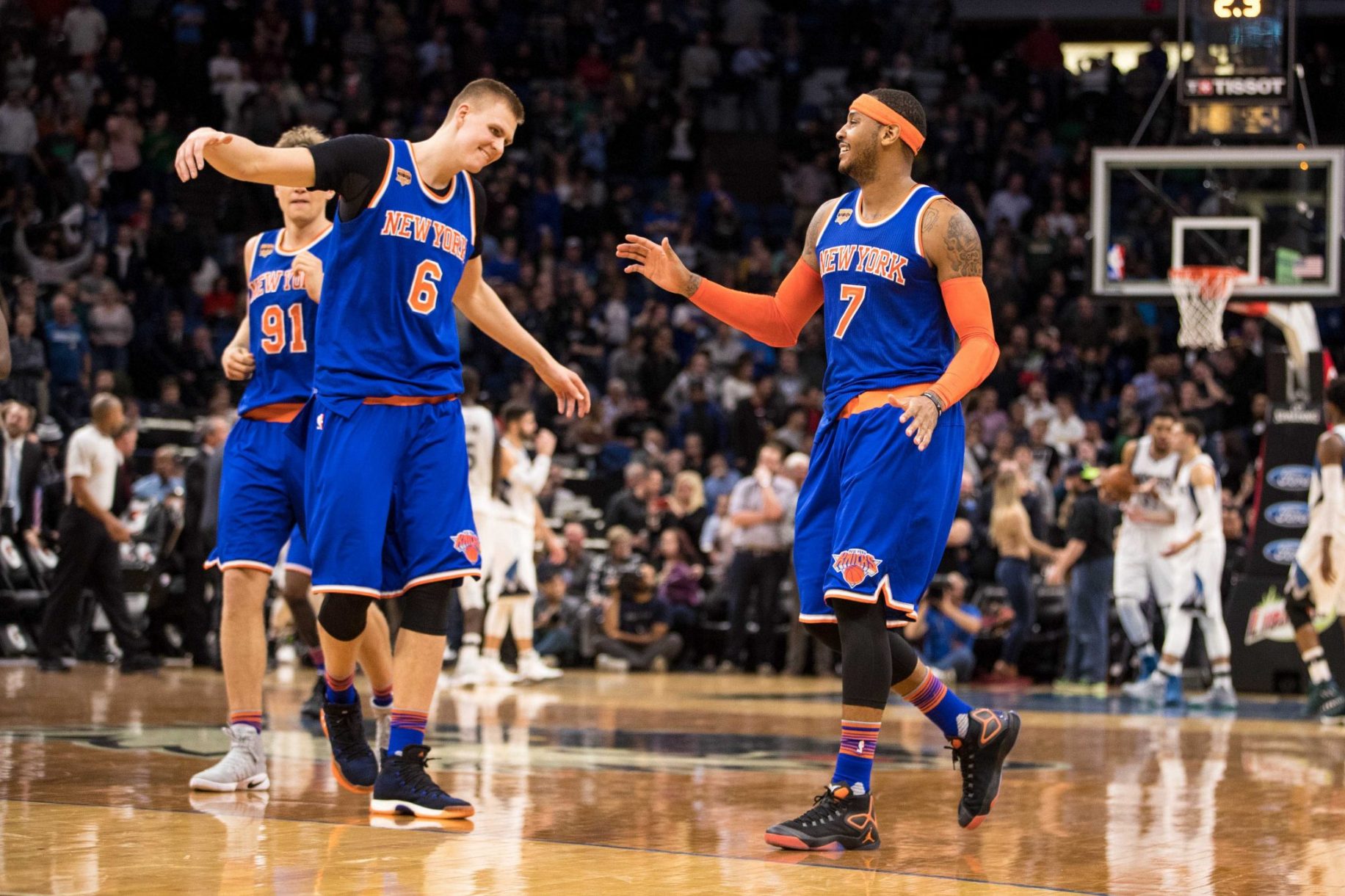 1. Consistency 
The New York Knicks front office have blown it up and started over for three consecutive seasons. This is not the way to go. In saying this, the Knicks have an older roster, namely the starting lineup, so a committed rebuild to youth would be acceptable but trading out 30-year-olds for 30-year-olds isn't helpful. As of right now the only 'consistency; the Knicks have right now is that it would seem that Kristaps Porzingis and Willy Hernangomez will be permanent fixtures.
This offseason the Knicks either need to persist with their core group in addition to bringing in players whom lessen the Knicks' weaknesses or commit to a proper rebuild rather than a re-tool. New York has three draft picks this June and another injection of high-quality youth is a great start to a rebuild alongside Porzingis and Hernangomez.
The Knicks also need to find consistency in relation to coaching and schemes. As was previously mentioned the Knicks are interchanging systems mid game which is laughable and just plain unheard of. New York, like it needs to do with its players, is commit. Make a commitment and persist with one system, and one system only.
If you take a look at the Golden state Warriors three of their All-Stars were their own draft picks. They made a commitment to those three and have put pieces around them and consequently drawn some of the top talent. It may not be perfect, but it is at the very least a rough blueprint.