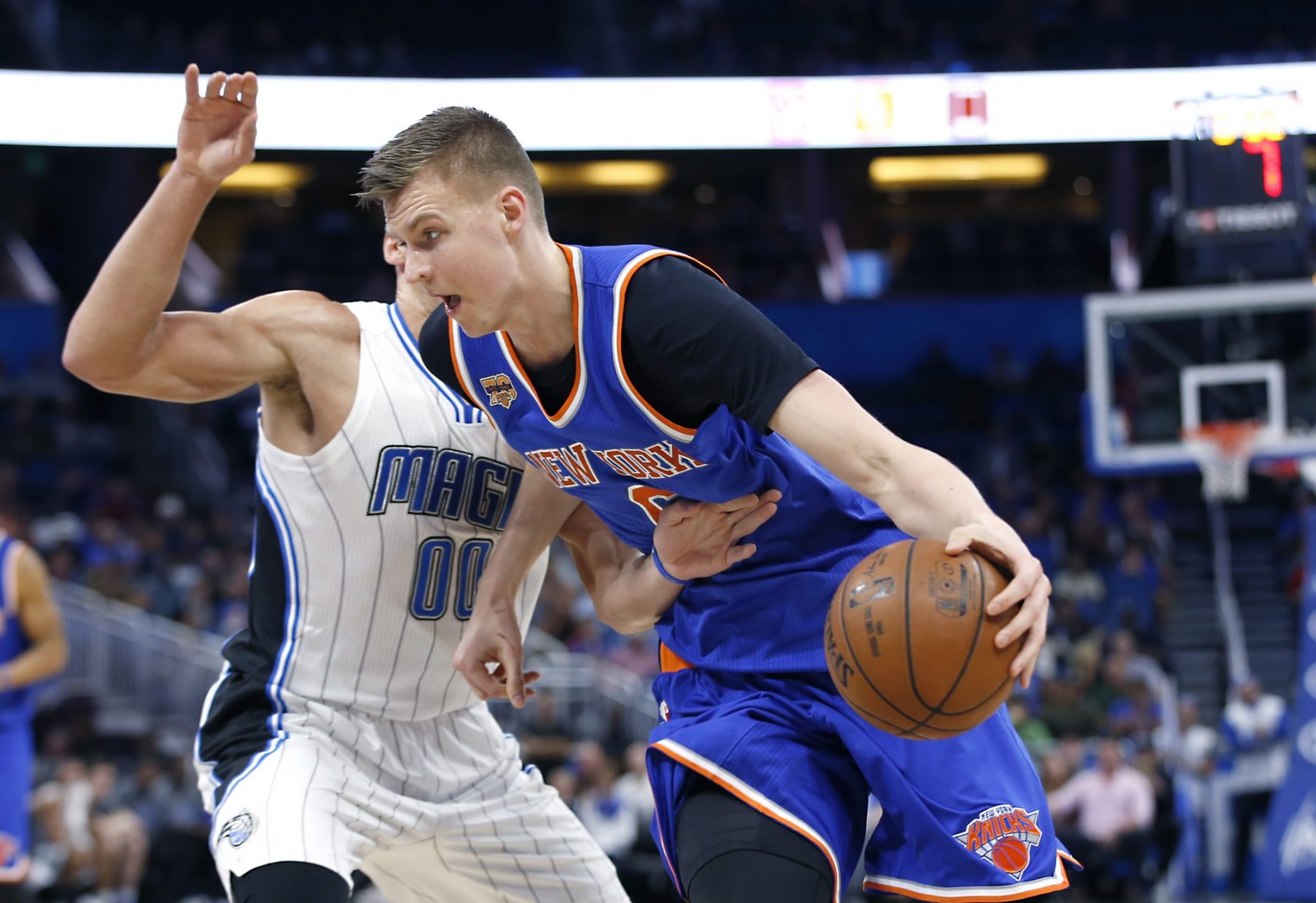 2. Hand Over the Reigns 
It is time to hand the reigns of the New York Knicks over to the Unicorn; Kristaps Porzingis. The 7-foot-3 Latvian is the face of the franchise and the future of this team. Porzingis has been labeled for a Unicorn for a reason and there's no reason to let him keep being a horse and not have the biggest impact he could possibly have.
Porzingis doesn't gain anything from being the second or third fiddle for three or four seasons. Being neglected offensively and getting spot up shots doesn't help to develop other aspects of his game. Sure he can practice them but it isn't just going to magically work in-game. However, giving him the in-game repetitions allows for him to figure what works and what he needs to improve on even more. It is just senseless to hold him back when nothing is gained from doing so.
To say he is not ready is illogical. In 19 career games with 18-plus shot attempts, Porzingis is averaging 24.7 points per contest on 50 percent shooting from the field, 43 percent from three point range and 91 percent on free throws. To put this in perspective, Carmelo Anthony is averaging 23 points per game this season on 19 shot attempts with a conversion rate of 43.7 percent.
Porzingis is ready, give him the keys and let him start the learning curve right away.