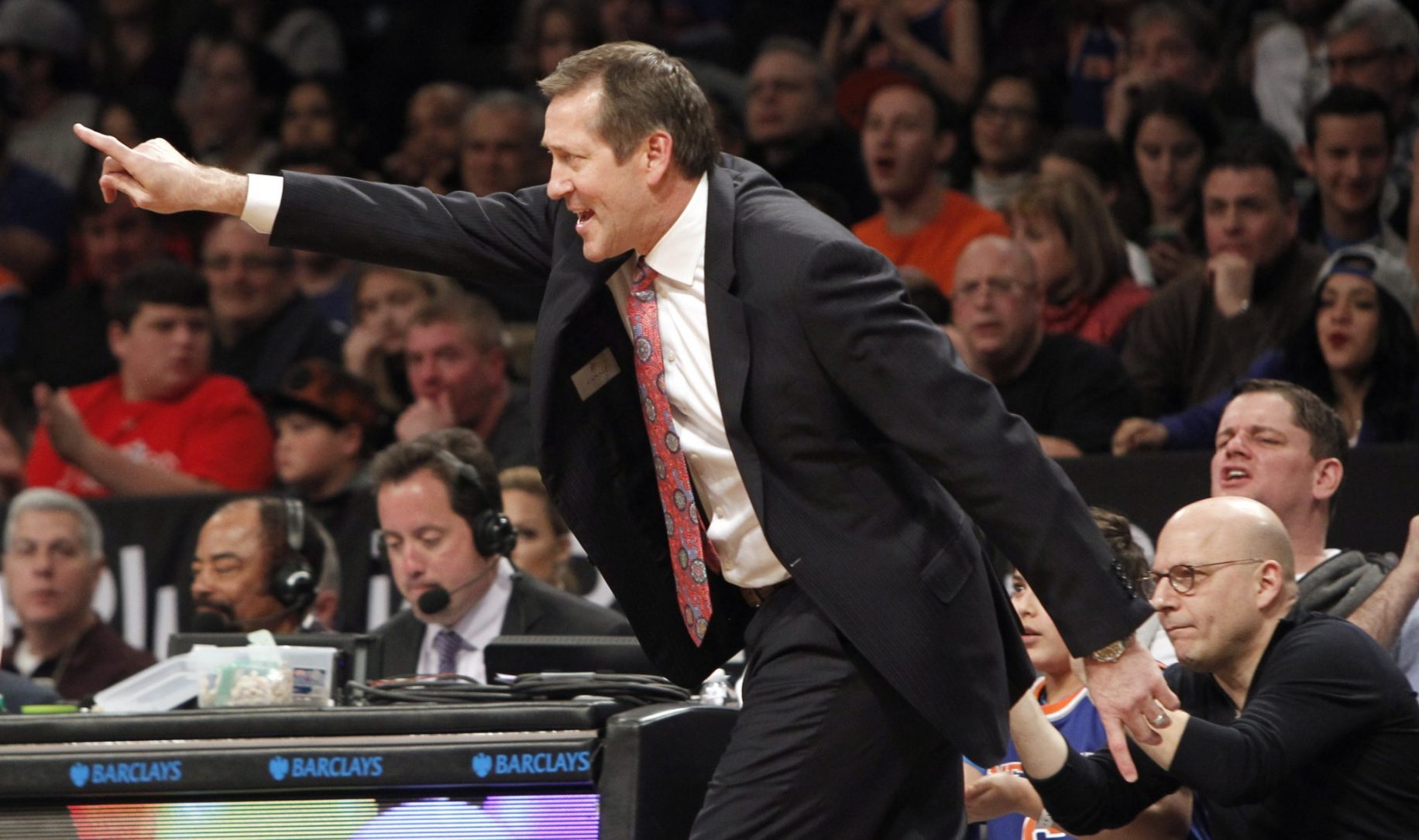 3. Just One System
Kristaps Porzingis recently spoke the truth; going from one system to another and changing from game to game is illogical and incredibly frustrating. He is right. By changing what is done game in and game out the Knicks struggle to find continuity on the offensive end which in turn negatively impacts the team's performance on the defensive side of the floor.
Phil Jackson needs to make a decision; he either coaches the team himself or he gives complete control over to Jeff Hornacek. He isn't coaching the team so therefore he needs to give the power to the man he appoints, which is the way is majority works around the NBA.
Jeff Hornacek has wanted to get out and run all season long but it just hasn't happened mainly due to being bogged down by Jackson's preferred system. Hornacek prefers to execute an uptempo offense and remaining in one frame of mind all game long would help to find a rhythm from game to game. Right now the New York Knicks aren't doing that and they have been far too inconsistent. One night they'll look like a playoff team and then the next like a lottery team.
Right now, the schemes can be differing from quarter to quarter which just spells disaster. It is imperative that Phil Jackson takes a step back and sticks to his job rather than meddling with Hornacek's. The Knicks haven't added any pieces this season and that would be the only reason for a change in the system, not because your president is stubborn. Putting that in the same senate is even just confusing.