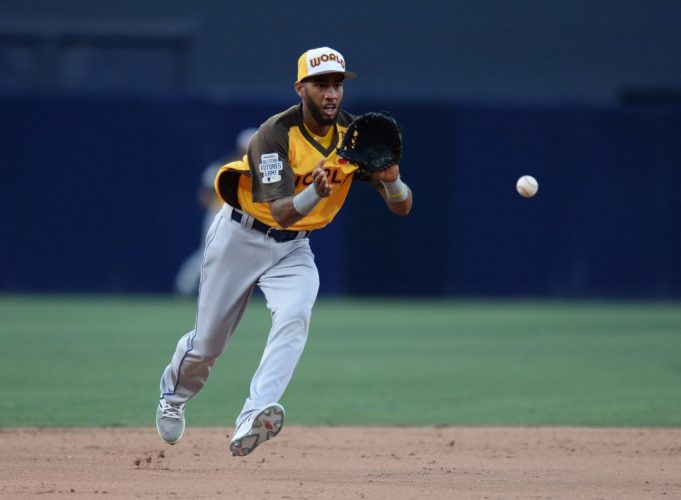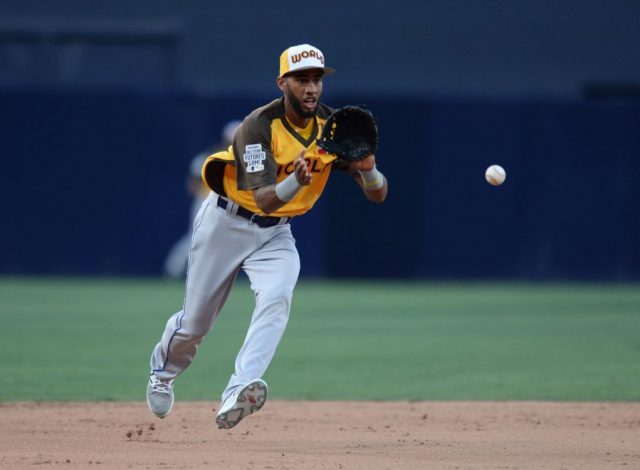 Amed Rosario
From a talent perspective, no prospect carries as much hype as shortstop Amed Rosario. Rosario's path to the big club will mostly depend on how he is able to consistently hit Major League pitching. Already touted as an exceptional defensive shortstop, Rosario took a giant leap during the 2016 season by hitting .324 in two minor league levels.
The flashes he has shown in a small window during Spring Training should leave the Mets' faithful optimistic for the future of the position. Rosario will also have the benefit of being mentored by two established former all-stars, Jose Reyes and Asdrubal Cabrera. From a baseball perspective, their insight will prove to be invaluable for the young budding star.
In 30 at-bats with the Mets, Rosario has eight hits with three RBI. He has seven strikeouts within those at-bats but has shown great patience at the plate. This is the type of experience that he will need to make that jump permanently to the big leagues.
At the next level, Rosario should be a top of the order staple. If he can limit strikeouts and take a few more walks, a spot behind Jose Reyes, per se, would be a dangerous 1-2 punch to get things started for the offense. The future is bright for this young prospect. Let's hope he is more Reyes than Kaz Matsui.