News and notes from Port St. Lucie as David Wright and the New York Mets gear up for an exciting 2017 MLB season. 
David Wright
David Wright has been all smiles this spring in Port St. Lucie. The longest tenured New York Mets player is enjoying his role as club leader while also preparing himself for what may be his last season.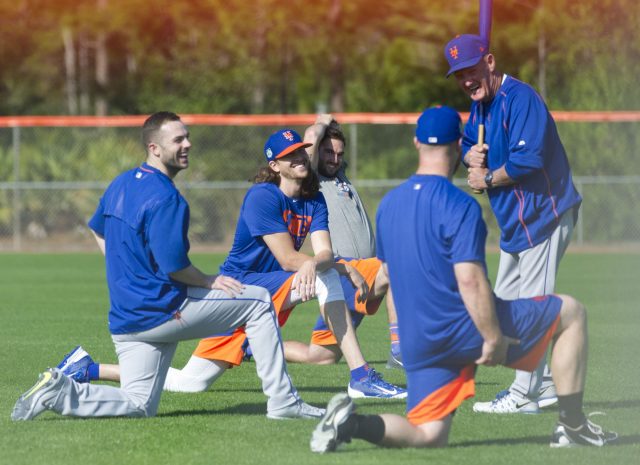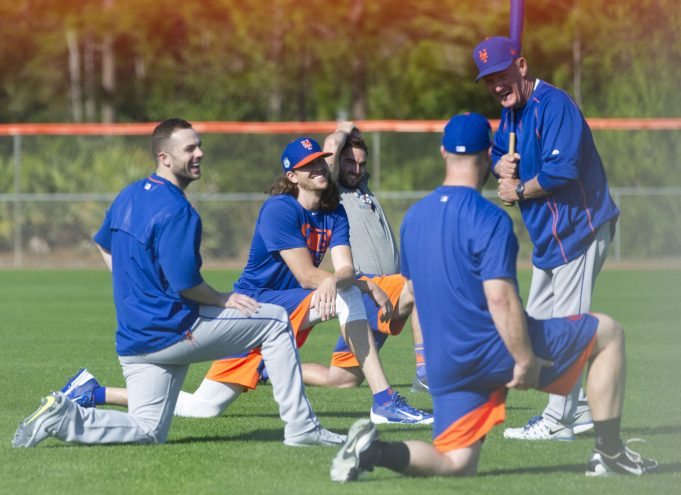 The Mets' 34-year-old captain is still recovering from offseason surgery to repair a herniated disk in his neck. How much he'll contribute in 2017 is still very much in question, but Wright and his manager seem happy with his progress thus far.
He's taken batting practice but hasn't faced live pitching.
"That's the biggest hurdle I have left," Wright said recently via Kristie Ackert of the New York Daily News. It's a slow process, but Wright is taking it a day at a time.
Wright has been taking grounders and underhanding throws. The next step will be overhand throws. He spoke a little about his rehab process at his first press conference this past weekend.
"I've run, I've done some defensive drills and I'm hitting. Now, it's just a matter of throwing. And because of the proximity of the neck surgery with my shoulder, that's something I've really had to kind of build from the ground up."
Wright's return to third base on opening day would be a best case scenario for the Mets. However, for a player that has only played 75 games in his last two seasons, the Mets will be happy to have their captain available any point in the first quarter of the season.
Amed Rosario
Top Mets prospect Amed Rosario has been turning heads this spring training. The player who seems most impressed with his abilities is possible mentor and fellow shortstop Jose Reyes.
Reyes believes Rosario is going to be a superstar and he's not alone. Scouts have been raving about Rosario all offseason. Keith Law has him as the number three prospect in the game. MLB Network has him at number five and Baseball America has him a few spots lower at number ten.
Rosario has been an uber-prospect since signing with the Mets as a 17-year-old in 2012. His breakout last year has simply added fuel to the fire as he went .324/.374/.459 in two minor league levels.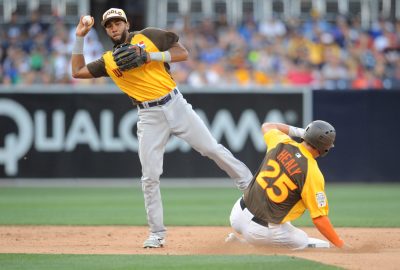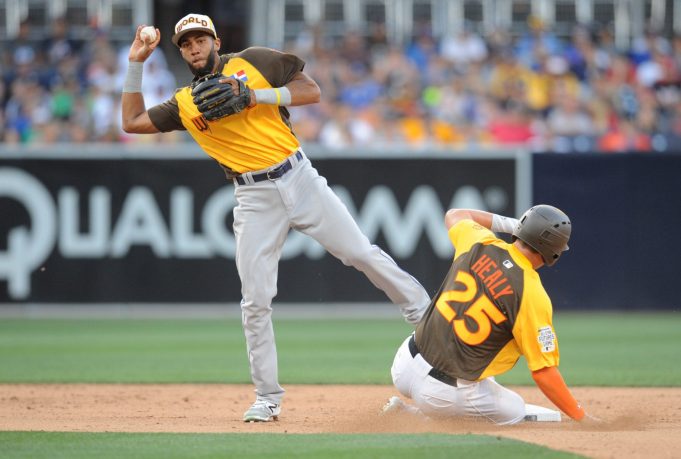 This spring, Rosario is impressing his fellow players, but more importantly, he's also impressing his manager.
Terry Collins spoke about Rosario in his daily press conference, "My impression, when we started batting practice, the first pitch he saw, he hit it off the top of the batter's eye, which was eye-catching. It looks like he's got a good arm, good hands, so I just can't wait to see him play."
Neither can we Terry. Neither can we.
Notes
On Friday, February 24, the New York Mets will travel to Fort Meyers to face the Red Sox in their first preseason game.
They'll host the Nationals in their Port St. Lucie home opener on Saturday, February 25.
Noah Syndergaard was one of several Mets to work with Special Olympians on Monday. "I think we have a wide spectrum of how we can interact (with) and influence other people. It's just a great feeling to be able to be out there and see the smile we can help put on those kids faces," Syndergaard said.