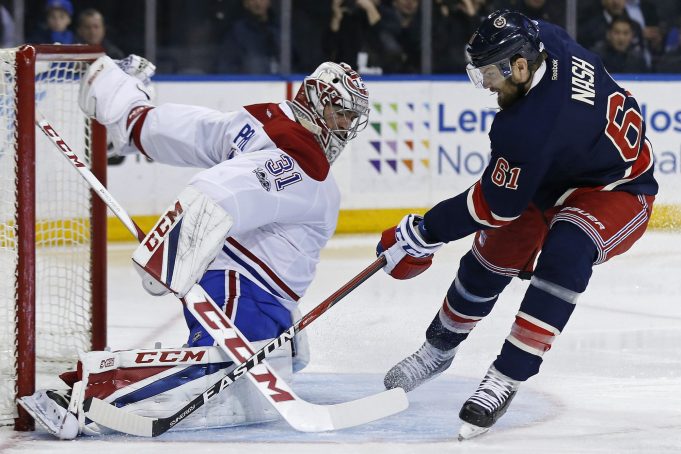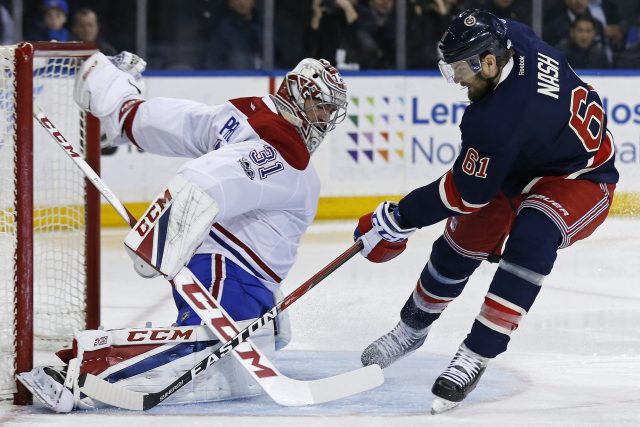 Final Thoughts
T
he first edge of the sword is playing any of the teams representing the Metropolitan division. The second edge of the sword is the Atlantic division leading Montreal Canadiens. They have the potential to destroy the New York Rangers in an opening round playoff matchup.
Montreal Canadiens (First in Atlantic, 84 points)
The Montreal Canadiens have the perfect blend of size, grit, skill, and leadership to cause problems for the New York Rangers. The Rangers have struggled to hang with the boys of Montreal throughout the season posting a 0-2-1 record against the Canadiens. Of those three games, the Rangers were beat 5-4 in January, 3-2 in a SO in February, and 4-1 in March. The two teams will not play again in the regular season so the next time they face-off may be in the 2017 Stanley Cup Playoffs.
The real problem the Rangers face battling Montreal is their goaltender Carey Price. He has been lights out against the Broadway Blueshirts his entire career. Price has posted a career 15-5-1 record against the boys in the 22 games he has played. Along with that incredible record, he sports a goals against average of 1.82 and an unfair .940 save percentage in 22 career games against the Rangers. 
The last thing Alain Vigneault should want to get into is a goalie battle between a goalie in his prime, Carey Price, and a goalie coming out of his prime, Henrik Lundqvist.
Shots Fired! Yeah, I said it.
Hank is no longer in his prime. Good goalie? Yes. World class goalie who puts fear into the opponents eyes? Sadly, no longer.
If the New York Rangers want to make a legitimate Stanley Cup run playing the Montreal Canadiens should prove to be a great challenge.
In conclusion, the New York Rangers will play whoever they fall in line with come April 10, the end of the regular season. On one hand, you want to avoid the very difficult Metropolitan division. On the other hand, you want to avoid a goalie who can single-handedly shut down the Rangers due to his personal vendetta. I'm looking at you, Chris Kreider.
Needless to say, the Stanley Cup Finals are looking to be as exciting as ever and fans should be looking forward to the best hockey of the year. Let's Go Rangers!
Follow the crew on Twitter, check out the ESNY RTR home page and never miss an episode on iTunes.