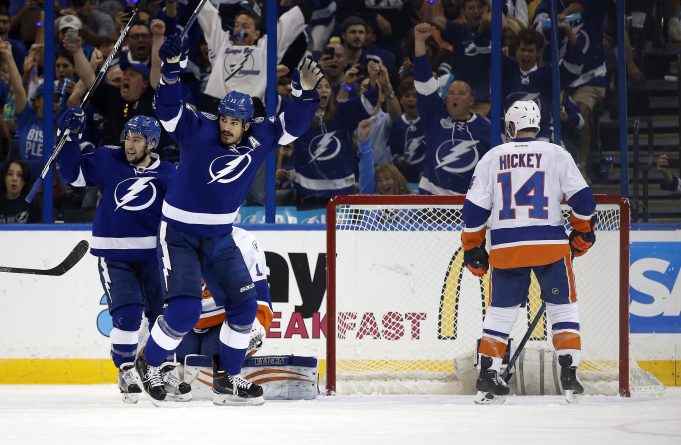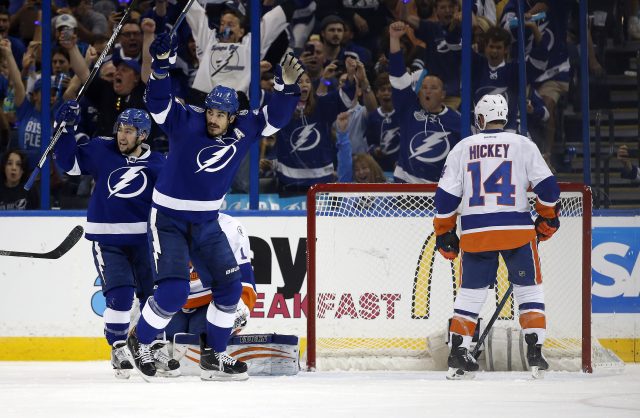 A Triumphant Return to Gotham: Brian Boyle, Tampa Bay Lightning
Boyler. The Stache. BB. O'Boyle.
Call him whatever you want, but Brian Boyle is the definition of the heart-and-soul grinder every serious cup contender requires. Ranger fans are no strangers to "the Boyler-maker," as he spent the better part of five seasons in NYC and took part in some very long Ranger playoff runs. Boyle knows his role and he plays it well, especially come April. He is a no-nonsense, imposing fore-checker who tracks back and covers his man in the defensive zone as well. Boyler has potted 13 goals in 53 games this season, a good reminder to Blueshirts fans of the guy who's netted nine times in the playoffs while wearing red, white, and blue.
Boyle has played in exactly 100 career playoff games (83 with NYR) and would fit in extremely well on a dangerous fourth-line with Fast and Lindberg. He has the experience and the playoff-pedigree to step up in big moments and is also a fantastic locker room presence who seems to step up his game when the spotlight shines the brightest. Moreover, he could potentially even get in front of an opposing goalie (wouldn't that be crazy?!) with his 6-foot-6, 244-pound frame and be an option on the power play.
Boyle's contract expires at the end of this year and is a modest cap hit of $2 million, meaning the Lightning will almost certainly move him for whatever they can get if they don't believe he'll re-sign. The Rangers could acquire his salary without having to shed any of their own, and while a mini-bidding war is a possibility, moving a mid-round pick would likely be enough to get this deal done.
Honorable Mention:
He's a cheap, expiring contract ($1.25 million) who offers a steady defensive presence, but the crosstown rivals won't exactly be eager to ship him across the Hudson.