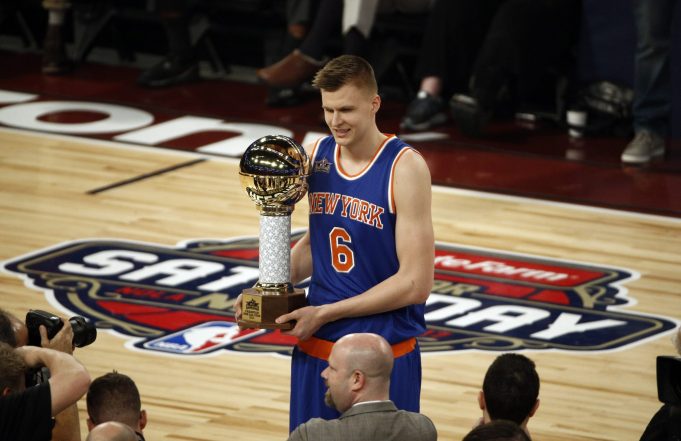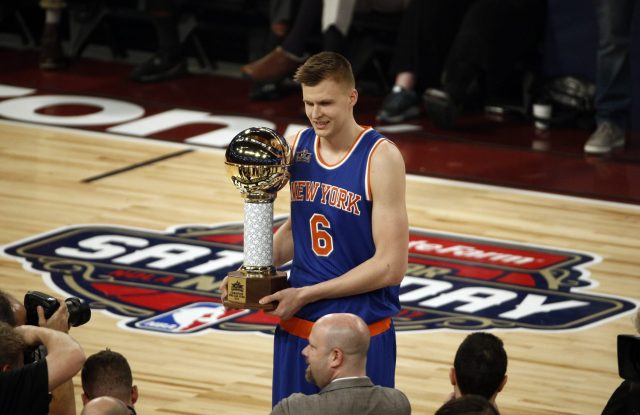 New York's point of view
T
he Knicks have been the definition of mediocrity ever since acquiring Anthony. The biggest height the team has reached was a 54 win season and second round appearance in 2013. By no means is it all Anthony's fault nor should a bulk of the blame be placed on him. It just wasn't meant to be in the Big Apple.
The Knicks have rebuilt the past three seasons and they haven't persisted with any one of those groups. As a result, the Knicks are years away from being competitive, while Anthony's championship window is closing.
The 32-year-old is a terrific player, but he will single-handedly carry the Knicks to mediocrity. They won't be a contender nor will they be in last place, just in the middle of the pack, which is never useful.
But by dealing Anthony to Boston, New York would have a great base for a proper rebuild that could reap great benefits in he coming years.
The Brooklyn Nets went for broke in the summer of 2013 by trading for Paul Pierce and the now retired Kevin Garnett. As a result, they handed Boston multiple first round draft picks. In 2015 it was Terry Rozier, last year Jayden Brown and in the next two years, it will be the first overall selection, or close to it. It is well known around The Association that the Celtics have assets upon assets, which is rare for a contending team, making them an ideal trade partner.
The Knicks also have the upper hand – Boston has folded on trades for Demarcus Cousins, Jimmy Butler, Paul George and Blake Griffin all due to the fact that they will not relinquish Brooklyn's pick. That pressure falls right back on general manager Danny Ainge. They are a great team, but not the best, and they need another piece to get over that hump. They've missed out on other stars and quite simply, Anthony is the last available one.
Basically, if the Celtics want Anthony, they have to part ways with their beloved pick. Aside from the picks, Boston also has solid young talent in Rozier and Brown who should very obviously be on the Knicks' radar, as well as established players such as Avery Bradley and Jae Crowder – very solid guys making just $8 million a season – another reason why Boston is the ideal franchise to make the exchange with.
Anthony has expressed his desire to win and Boston gives him a terrific opportunity to do so. He also told reporters recently that he doesn't want to leave New York without them having a plan, and Boston gives the Knicks the best opportunity to begin a full rebuild and a new path forward.
The NBA trade deadline is on February 23 at 3 p.m. Eastern Standard Time.