Don't have a significant other this Valentine's Day? Use these New York Yankees-themed pick-up lines to change that.
A
h, the
New York Yankees
are like your boyfriend or girlfriend. One day, you're over the moon having them in your life. The next, they piss you off beyond belief. They sometimes make questionable decisions and you can't help but wonder why you put up with them.
But, at the end of the day, you can't imagine life without them. That's what baseball does to a true fan. The Yankees rip your heart out but keep you hanging on every day.
---
---
No matter what, we love the New York Yankees, no matter what the outcome of the game is. This Valentine's Day, regardless of whether you have a significant other or not, you always will have the Yankees.
While this holiday tends to be one of the cheesier days of the year, everyone loves to feel like they are loved. Let's face it: if you're not showing your love for your partner every day, you're doing it wrong.
So if you feel like giving a little extra love, use these Yankees' valentines. Sure, they may be cheesy, but humor is more important than looks, right?
---
---
1. Player: Aroldis Chapman
Valentine: Bruno Mars may catch a grenade for you, but I'd catch a Chapman fastball for you.
The ultimate sign of a person's love is offering to step in and play catcher for Chapman. Don't think so? Would you ever willingly stand behind a 105 mph fastball?
Didn't think so.
Any Yankee fan who knows Chapman knows what a sacrifice that is. In all honesty, I'm sure a Chapman fastball might do more damage than a grenade. We could probably ask several players and get a similar response.
2. Player: Brett Gardner
Valentine: I pick you to be the Gardy-an of my heart.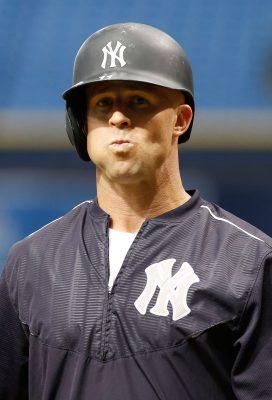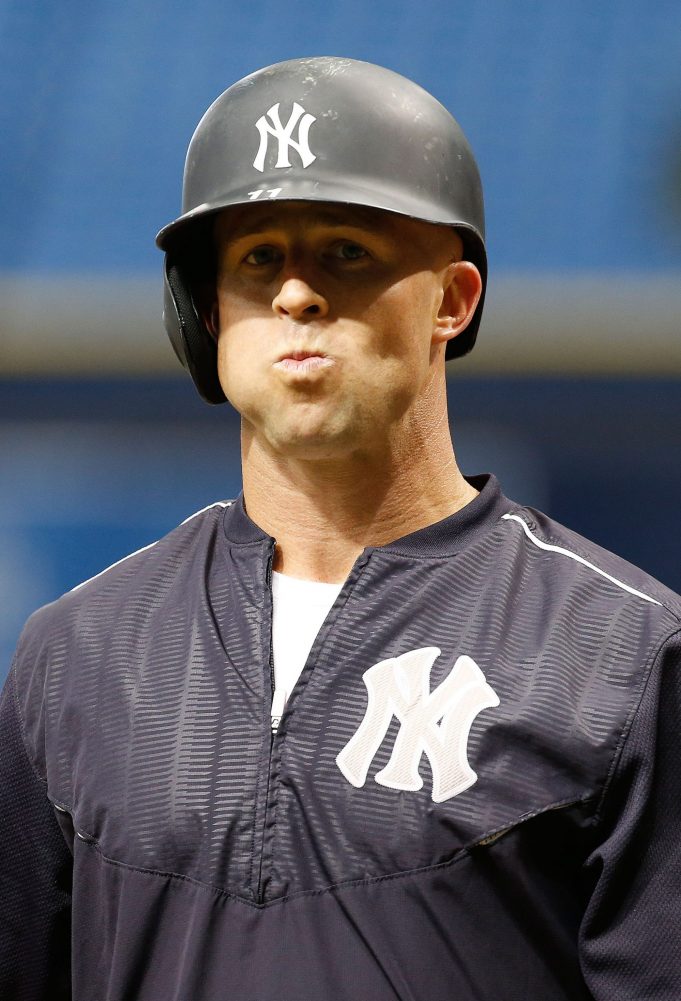 Brett Gardner mans left field currently for the Yankees and does a pretty solid job. Just ask his 2016 Gold Glove.
If he does great work there, he'd do even better taking care of your heart.
Gardner may not have the stats everyone expects from a player of his caliber, but he's a perfect role model of hard work and determination — both of which are extremely important in relationships.
Aside from the deeper meaning, Gardner is just a loveable guy. So getting a valentine with him on it would make my day. How about you?
3. Player: Greg Bird
Valentine: Will you be my loveBird?
What an easy name to work with. Greg Bird still has to earn his starting spot but he's already won the hearts of fans all across the Bronx.
Who wouldn't want to say yes to someone who uses Greg Bird to ask them out? It truly is a win-win for everyone. A good pun and a significant other.
Sigh, if only relationships were that easy. But this is a good one to put to the test today.
4. Player: CC Sabathia
Valentine: Let's CC if we can hit it off this Valentine's Day
Ooh, a double pun. CC Sabathia has certainly stepped up in his later years in his career. However, when he was with the Milwaukee Brewers, he got to hit. And it was certainly entertaining to watch.
---
---
I think if you use this, not only will you get a laugh, but you'll seem creative. And who doesn't love some creativity and originality?
Trust me, this line will start your relationship off right. Hopefully, we can also see if the Yankees can hit it off again with CC this season.
5. Player: Aaron Judge
Valentine: The verdict is in! The Judge has determined we're a perfect fit.
Aaron Judge is a young star looking to make his way in the Bronx. Luckily, he has a name that can easily be used in several pick-up lines.
Judge's name is used quite often in puns, but I think this one might be the most important one. Who knows? You might use this to win over the love of your life.
It definitely is capable. Why not try it out?
6. Player: Chasen Shreve
Valentine: I'll gladly be Chasen you for the rest of my life
Desperation? Maybe. But mostly creativity. And that is what makes this line so easy to use.
While Chasen Shreve has had some struggles, especially last season, he is the primary lefty in the bullpen who has shown a lot of promise. While he may not be the most popular name on the roster, true Yankee fans will know. And those are the only ones really worth dating.
Hopefully, he can come through this season. I hope even more that someone will get a significant other thanks to his pun-appropriate name.
7. Player: Alex Rodriguez
Valentine: Will you be my BaeRod?
I couldn't do this piece without including the classic BaeRod line. Alex Rodriguez, thank you for blessing us with a reason to use this amazing nickname.
The baseball season is starting and everyone is happy. Be a little happier today by using these cheesy, yet lovable, valentine lines. Get some use out of these lines while they're still relevant.