The New York Rangers look to continue their dominance over the Columbus Blue Jackets tonight at Madison Square Garden following the NHL All-Star Game. 
New York Rangers (31-17-1, 63 pts)
Columbus Blue Jackets (32-12-4, 68 pts)
NHL, Jan. 31, 7:00 p.m. ET, MSG2 Full Preview

Madison Square Garden, New York, New York
The New York Rangers have had a topsy-turvy 2017 so far. It has featured two extended breaks, three home & away back-to-back sequences and most notably: a career-worst stretch of extended play from goaltender Henrik Lundqvist.
Currently 5-5-0 for January, the Rangers can close out the month above .500 with a victory against the Columbus Blue Jackets – a team from which they have taken eight out of the last ten games played and the very same team against whom Michael Grabner helped deliver arguably their most exciting win of the season…this month.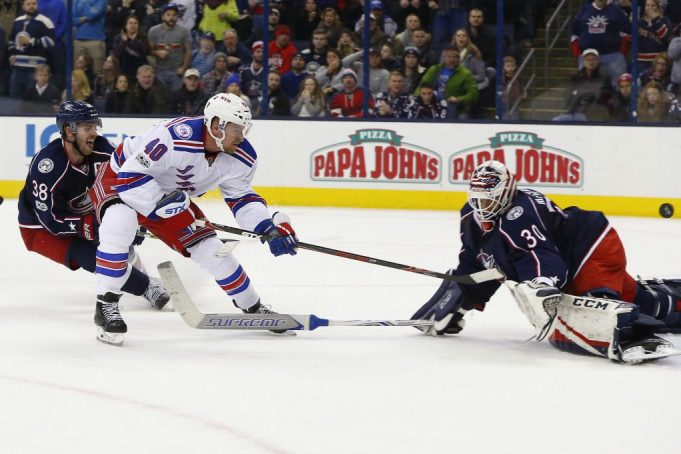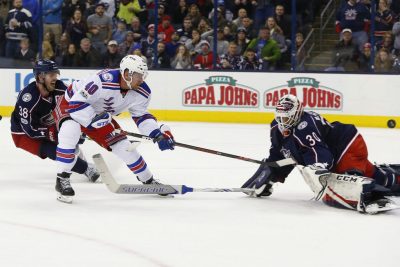 Columbus also played middling hockey in January, playing to a 6-7-0 record after looking like world-beaters in December, going 16-0-0 from late November to early January. Columbus lost two straight heading into the break behind some uncharacteristically poor play from assumed Vezina candidate Sergei Bobrovsky, who leads the NHL with 28 wins (.929SV% // 2.10GAA).
Both teams are currently in playoff position with five points' separation. Both teams are looking to get the back end of the season started off right. Both teams are fighting for the same ground in the same division and both teams are mostly healthy.
"I like what our team's done and we're still in a good spot as we continue to go on with the season," Rangers' Captain Ryan McDonagh told an AP reporter. "We've got a stretch of home games here coming out of the break so that's a good opportunity for us to get back on a roll again."
Tonight will start a stretch of six-of-nine that the Blueshirts play on home ice. They haven't been playing particularly well at home (14-10-1), so head coach Alain Vigneault should be looking to get his squad focused where they should be the most comfortable – at MSG.
Vigneault, sporting a brand new two-year contract extension, should feel confident heading into tonight's tilt against his Rangers predecessor, John Tortorella. The Rangers are back to scoring a lot of goals and the Jackets seem to be giving them up in bunches.
The Rangers' star goalie, Lundqvist, will be trying to earn his 396th career win in the contest.
Puck drops at 7:00 p.m. ET and can be seen on MSG2.