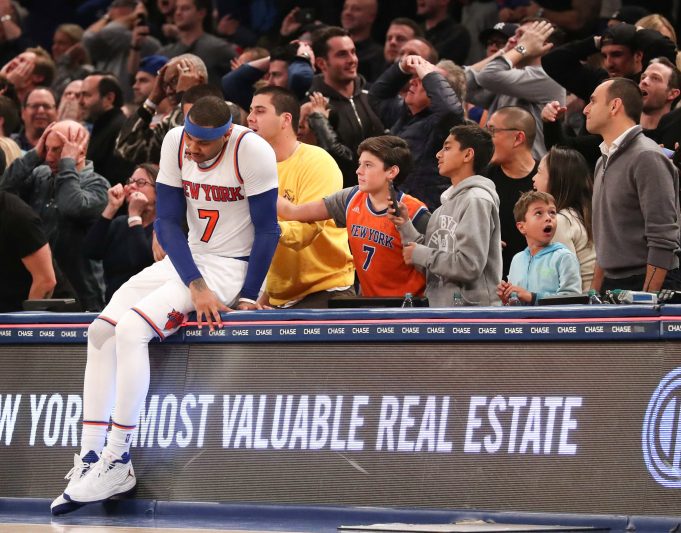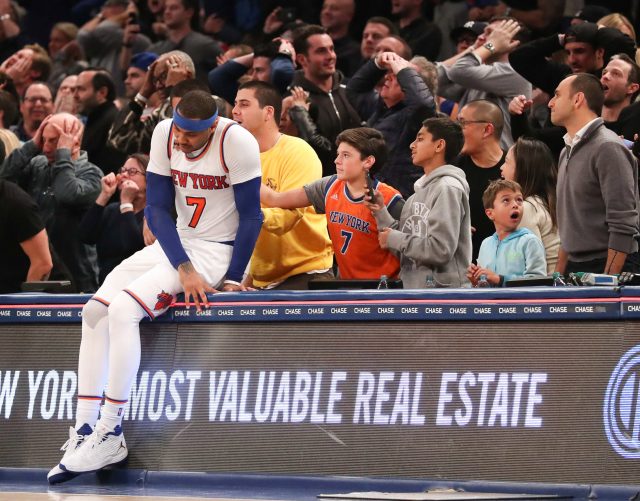 Trade Carmelo Anthony:
I
t has been said a million times in a million different places in a million different ways: Carmelo Anthony needs to go.
Trading Melo would be the best thing for both the New York Knicks and Anthony, who just has never been given the right pieces to succeed in the Big Apple.
Whether it has been the right mix of players, the right coach or the right offensive system, Anthony's star has never shined bright enough to hide the deficiencies of the team around him.
Carmelo has never been the perfect player, rarely has he bought into being a two-way player for whatever reason. Offensively, he is a marvel. He has the ability to create a shot whenever he deems fit. Like many superstars in the NBA, the offense needs to feed through him.
There is no ideal trade out there for Melo. In fact, a return for the aging star would not be the same haul the Knicks traded to acquire him. But Anthony could change the NBA landscape and challenge the Golden State Warriors and Cleveland Cavaliers in their respected conferences.
Ideally, a trade would involve a pair of first round picks and a pair of second round picks, and expiring contract. For a contender, that really isn't much to give up.
Possible Trade Partners: Boston Celtics, Charlotte Hornets, Houston Rockets, Oklahoma City