The New York Rangers got a steal in getting Ryan McDonagh years ago. While he has his moments, the captain is more important than you think.
T
he
New York Rangers
blueline is in complete shambles. If you don't think so, you simply haven't been watching of late.
Blueshirts captain Ryan McDonagh is often at the forefront of the harsh criticisms of his team, and this does not come as a surprise. It does not look good.
However, you must keep in mind how well he actually plays game in and game out.
Let's take a trip back to the 2011-12 season. Marc Staal was still injured due to post-concussion syndrome and Dan Girardi was still the elite defenseman we came to know and love. McDonagh slid into that top spot with Girardi and from early on in the season, he solidified himself as a premier defender in the league.
Since that point, he has only gotten better, for the most part.
There were some faulty points in his game as he developed, but most of them have gone away know and he plays excellently. The captain has proven what he can do and has not looked back since.
He is such a smooth skater and plays very well in his own zone. On the breakout, he often looks to join the rush and generate more offensive power.
In doing this, he sometimes gets caught in a bad pinch and there is a bad uneven rush going the other way. This has been corrected yet sometimes it still happens, and that is inevitable when you pinch deep.
And this is where a lot of the downfalls of his game come into play.
However, it is also a lot of the little things that he does that make the difference.
A long breakout pass is very critical, especially with a coach like Alain Vigneault being offensive minded. He has the ability to spring players right away. Rangers fans came to know McDonagh as this defensive guru with very little offensive talent under John Tortorella.
Once AV came to New York, McDonagh began to unveil what he could turn into, and later would, a solid two-way defenseman.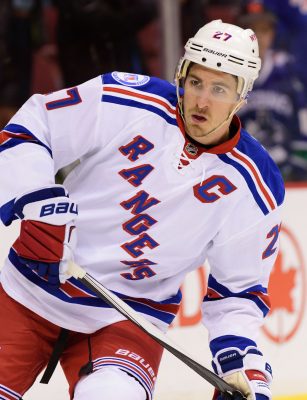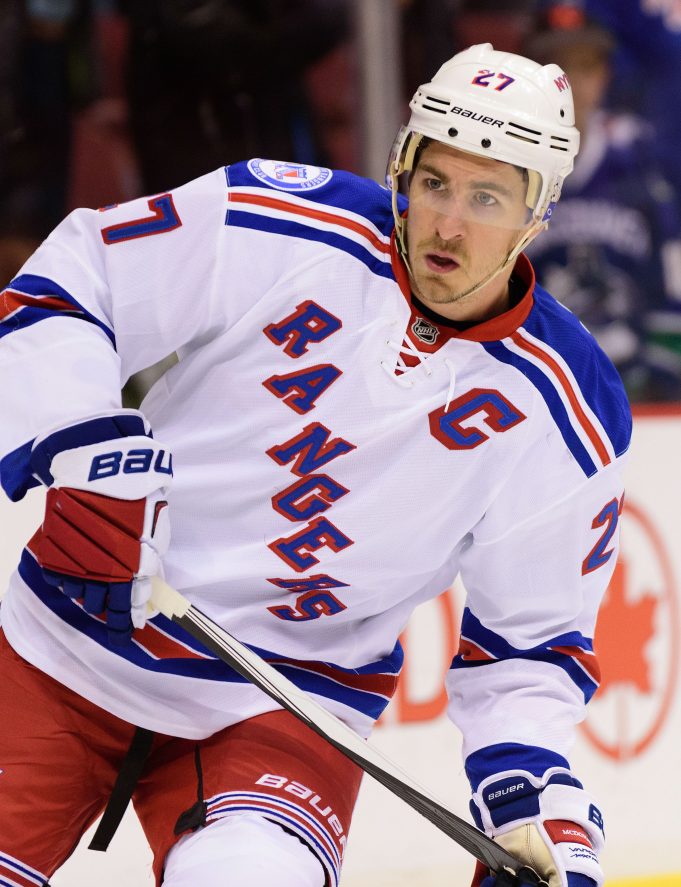 This season, he is sixth on the team in points with 28. For a defenseman to be that high on the team in points, it's pretty good.
McDonagh is the kind of player who can be trusted in any situation, and in any zone for that matter. He plays very well in his own zone, plays well in the neutral zone and can put up points in the offensive zone.
There is a downfall, though, to this fantastic player. If you mention the word "hurt" to him, he comes down with something.
The other night against Dallas he went face first into the boards after getting stuck in a rut on the ice. Previously, he has run into issues with his shoulder as well as his legs.
At the end of the day, if you compile everything he does on the ice with the way he leads, you have yourself a captain.
He has faced critics for his leadership role, whether he is vocal enough or even cut out to be the captain, but he really is.
The player who wears the C on their sweater does not always have to be the best player. He does, however, have to be able to lead. From a fans point of view, we are sort of limited to what we see from his play and then a postgame interview.
Fans don't always get to know what goes on during a game or what happens when the reporters go away.
The Rangers captain does his job and does it well. He is a critical player on the team's blueline and has become one of the better defensemen in the team's storied history.
Without Ryan McDonagh, the Rangers would be in need of serious help if they want any chance at a Stanley Cup.