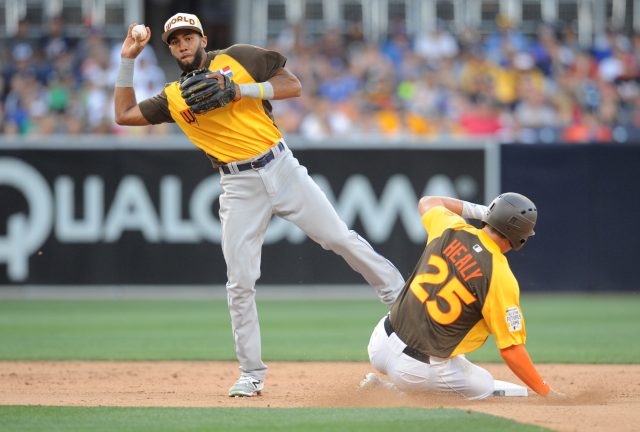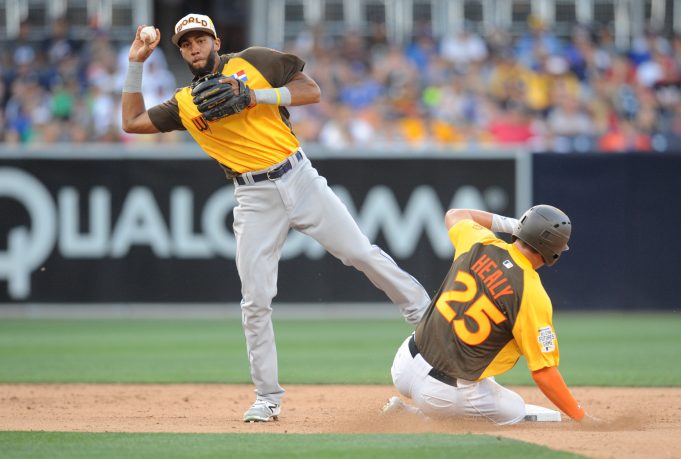 The Prospect Stable
Brandon Nimmo has already played in more than 30 Major League games, so we won't include him in the prospect wings. As for the others, here's information from MLB.com …
Amed Rosario, SS

#1 Mets prospect
#4 shortstop prospect in MLB
#11 prospect in MLB
21-years-old
Level: Double-A
MLB ETA: 2017

Dominic Smith, 1B

#2 Mets prospect
#3 first base prospect in MLB
#55 prospect in MLB
21-years-old
Level: Double-A
MLB ETA: 2017

Gavin Cecchini, SS

#3 Mets prospect
23-years-old
Level: MLB/Triple-A
All this looks pretty good for the team in Queens.
This trio – Rosario, Smith and Cecchini – are the minor leaguers Met fans should be most excited about, and they're the group the rest of baseball should be most afraid of.
Rosario, a true star-in-the-making – as I opined back in August – is the golden jewel of the Mets' system. Should injury on the middle infield arise, don't expect Rosario to get the first call, though. Terry Collins already has T.J. Rivera, Wilmer Flores and Matt Reynolds already at his big league disposal. Even Cecchini, who's two years older than Rosario, likely gets the first crack.
But if Rosario is as talented as suggested, his ability may well give the Mets no choice.
As for Smith, his path to the majors this season seems far clearer. Lucas Duda is the only pure first baseman on the Mets' roster, and Smith would figure to be his replacement in the event of injury or poor play.