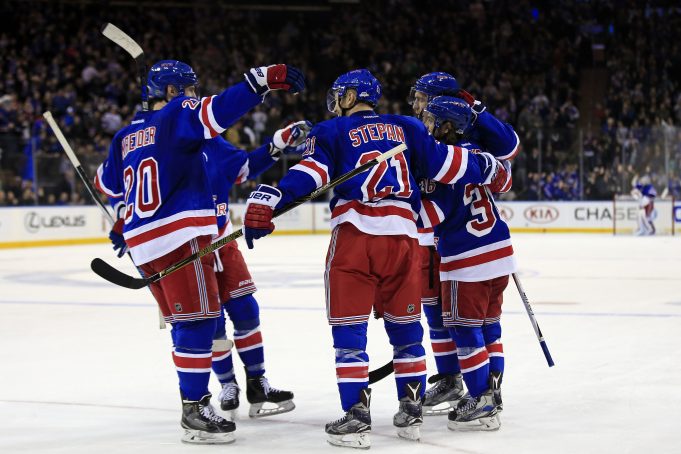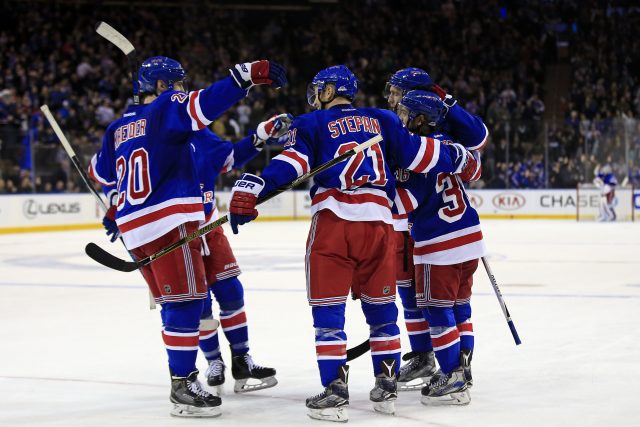 With Mika Zibanejad back, Alain Vigneault's full, healthy forward lines for his New York Rangers are completely and utterly filthy.
When peeking in on the New York Rangers lineup in anticipation of their game against the Dallas Stars on Tuesday night, you may just need a double-take. 
Forget double, think triple-take.
With Mika Zibanejad finally back in tow, joining Rick Nash and Pavel Buchnevhich (who returned last Friday), New York's four forward lines are absolutely nasty.
I mean, from top to bottom, it's downright scary how skilled and quick this group is.
To prove it, they pounced on the Stars just 27 seconds into the game when Derek Stepan punched one home from behind the net:
Just 27 seconds in, Derek Stepan and the healthy Rangers pounce. 1-0 #NYR. pic.twitter.com/mannyDmEsL

— Elite Sports NY (@EliteSportsNY) January 18, 2017
While we'll wonder if the defense is up to snuff when it comes to contending for a Stanley Cup, there's no question this offense is of championship-caliber.
New York leads Dallas 1-0 just five minutes gone in the first period.