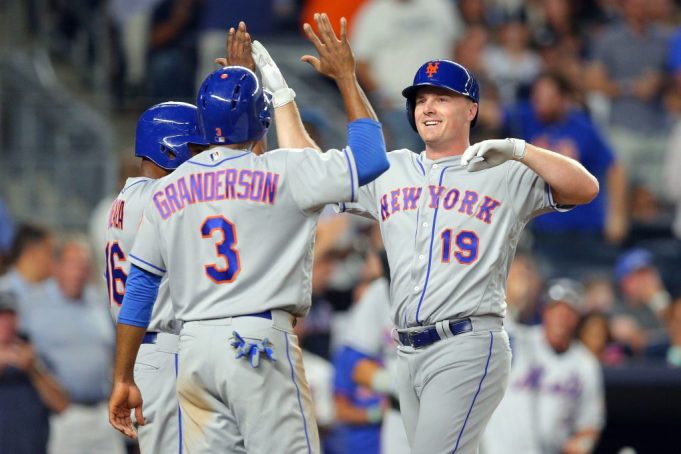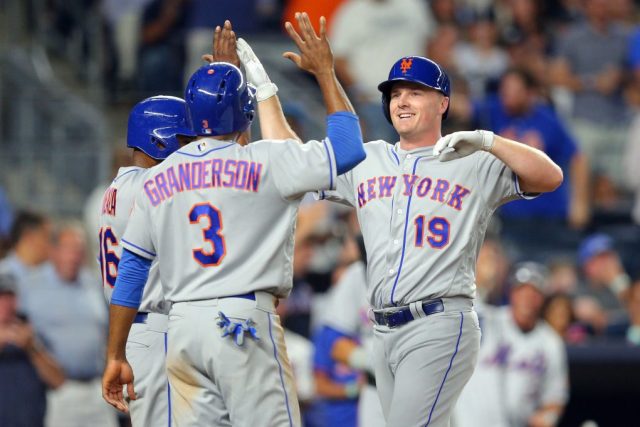 A Possible Blockbuster Trade
S
ome dominoes need to fall, that's for sure. But when they do, a couple things may happen that will cause a chain of events. For instance,
Jose Bautista
signs with a team. This will open up trade possibilities for
Jay Bruce
or
Curtis Granderson
. There are plenty of teams looking for that type of leadership and hitting ability.
Let's say Bruce is the player that's traded. Fans would then see an outfield comprised of Cespedes, Michael Conforto and Granderson. Juan Lagares would be used as a defensive replacement. Is that something you might be interested in?
Or something a little more spectacular could happen, where Sandy makes a move to bring in Pittsburgh Pirates center fielder Andrew McCutchen or Colorado Rockies center fielder Charlie Blackmon by moving some of his young players — possibly including Conforto. Is that something you might be interested in?
Another possibility would be trading for a bullpen ace, such as David Robertson, with the Chicago White Sox moving high-priced players to reset their franchise. A trade for Robertson would solidify the back-end of the 'pen, while complimenting what could be a special rotation, but more on that later.
Payroll flexibility and the work Alderson has put into the farm system makes this possible.