New York Rangers power forward Chris Kreider has displayed incredible consistency that contradicts his team's incredible inconsistencies.
D
o you remember the Spring of 2012?
The Presidents' Trophy suddenly resided in New York. Under the leadership of defensive guru John Tortorella, the New York Rangers fought their way to 51 wins and 109 points.
In the NHL, though, the regular season is no match for the postseason — or, as many hockey purists always refer to it: the Stanley Cup Playoffs.
Torts's team had much work to do, and while understanding this, he and general manager Glen Sather introduced a secret weapon the NHL had never laid eyes previously.
That spring, 20-year-old Boston product Chris Kreider leaped into our TV sets and our hearts forever. His unique size, skill, and speed brought a presence to the table that Blueshirts diehards hadn't witnessed in a long time.
Before even taking regular season ice, Kreider did serious damage in the tournament.
In the end, the Ryan Callahan-led Rangers were unable to capture their promised land, eventually falling to the New Jersey Devils in six games of the Eastern Conference Finals.
Also, in the end, Tortorella and his right-hand man, Mike Sullivan, were unable to get the job done in New York. (Sullivan, however, did show his worth in Pittsburgh, but that's a different story for another sad Rangers day.)
We all thought the 20-year-old Kreider was bound for greatness — a multi-time NHL All-Star who would tally 30-plus goals each season, one more impressive than the next whether it came via blazing speed or brute-force strength.
Perhaps we were delusional to think so highly of the kid at such a young age.
Since his debut, Kreider has shown flashes but has never captured a true consistency needed at the pro level. A grand total of 76 goals in 281 games played isn't horrid, but it's certainly not what we expected. A higher threshold of 21 goals a season was the original thinking.
In 2016-17, Kreider has been all about consistency.
Through 33 games, he's tallied 15 goals and 14 assists, good enough for almost a point per contest pace. The Boston kid is also fresh off his second-career hat trick in a game his Rangers dominated the Colorado Avalanche on the road.
Aside from the month of October, that only saw Kreids score one goal, the man has been a rock, a classification that contradicts his first four seasons in the NHL — four seasons that saw him floating in space or getting benched or sent packing to Hartford by Tortorella. At times, his confidence could be ranked a pure zero.
Seemingly that guy is gone.
He started the season guns-a-blazing, scoring goals in New York's first three games. Not even an early-season injury could derail this campaign. In December, Kreider's hit the back of the net 11 times. His longest scoreless drought is three games.
This is the consistency the Big Apple has waited for with the horse.
The kid (yes, he's still a kid at 25-years of age) even preaches team after a night that was all about his hat trick, via Brett Cyrgalis of the New York Post.
"I don't think we look at it like that," he said. "It's another two points, a big one on the road."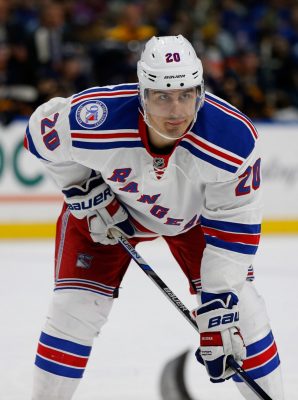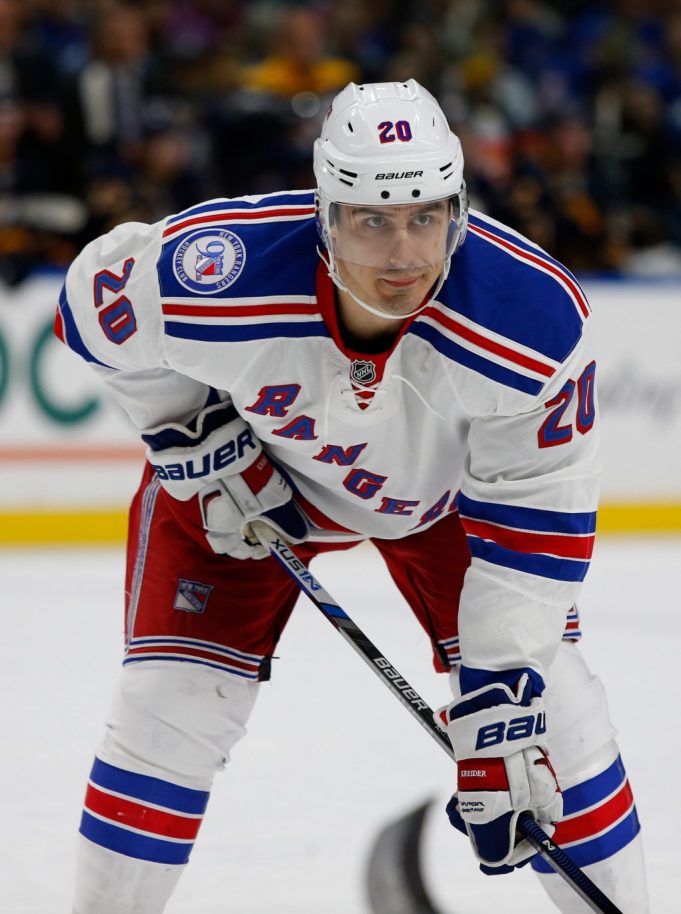 The question is, "Can Kreider's new found consistency actually rub off on the Rangers?"
When Kreider was inconsistent the last several seasons, the franchise wasn't. Finishing with 101, 113, and 96 points, respectively, the last three years, Alain Vigneault has thrown out a team that's always finished in the top of its class.
This season, while the wins and points are there, has seen strange ups and downs.
Two weeks ago, the team was clobbered in two consecutive games by the Pittsburgh Penguins and Minnesota Wild on home ice. Each contest saw New York relent seven goals apiece. They then followed up those dreadful performances with decent defensive efforts against the Ottawa Senators, Arizona Coyotes, and Avs.
Whether it's scoring at a rate that saw them put up four-plus goals per game to begin the season, or now, suddenly, scratching to eclipse the three-goal mark, this team has yet to find its true identity.
On any given night, we don't know which Henrik Lundqvist is going to show up. Even their backup goaltender, Antti Raanta, is playing like the starter.
If only some of Chris Kreider's consistency could rub off on these inconsistent New York Rangers. If that happened, something special may just take place this season.
Perhaps Kreider's consistency will lead to another Rangers secret weapon showing face in April.