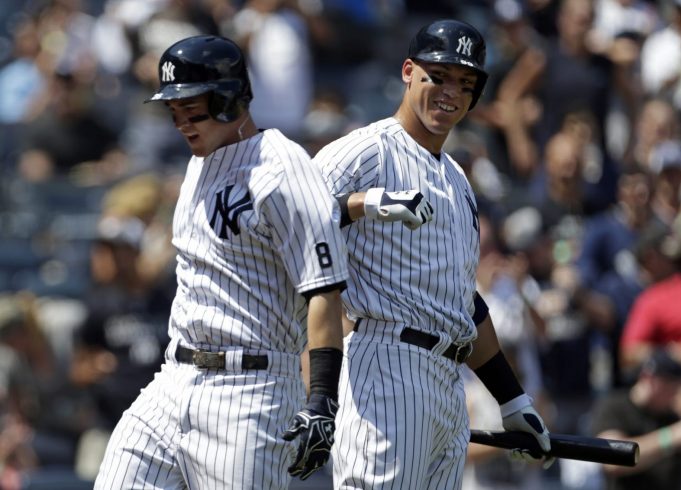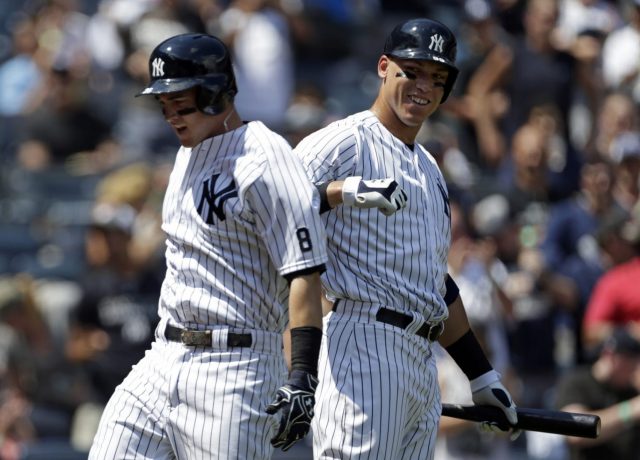 9. Tyler Austin and Aaron Judge hit back to back home runs in their first MLB at-bats
Sometimes, all the stars decide to align. On August 13, 2016, at Yankee Stadium, such an event occurred.
In the Yankees 8-4 victory over the Tampa Bay Rays, top prospects Tyler Austin and Aaron Judge hit home runs in their first career at-bats. They also did this in back-to-back fashion.
Austin started it off by just squeezing his home run out of the park in right field, measuring at 331 feet. Judge, on the other hand, ripped a 446-foot blast to dead center to give the Yankees a 2-0 lead.
This moment was significant for several reasons. Firstly, what a story it was — two of the Yankees top prospects homering in their first at-bats was incredibly exciting for fans, who saw the future of the franchise in those two hits.
It was also significant because, in a way, it exemplified the Yankees season — a disappointing beginning, with aging veterans failing to produce, being replaced by the raw talent and excitement of the Baby Bombers, who showed they belonged in the big leagues in a span of ten incredible August minutes.