Alain Vigneault's 2016-17 New York Rangers, who starting the year scoring in spades, are proving to be semi-fraudulent.
A
t one point during the New York Rangers blistering start to the 2016-17 NHL season, averaging over four goals a game was a reality. The likes of
Chris Kreider
,
Kevin Hayes
,
J.T. Miller
, and the incredible one,
Michael Grabner
, were scoring a clip that would make even
Alain Vigneault
blush.
Now, as we currently rest on Christmas Day, the Blueshirts have been surpassed by not just one team, but two in the goals department. 
The Pittsburgh Penguins lead the NHL in scoring with a 3.40 goals a game clip. The red-hot Columbus Blue Jackets are the runners up with a 3.38 mark. The Rangers? Well, they move from over four goals a game a month ago to now 3.25 goals a night.
Make no mistake about it, this doesn't mean the club should pack up and go home. Broadway still boasts a seriously talented hockey squad.
What the Rangers recent play means is the magical offense coming during the months of October and November was a mirage.
NHL teams have quickly caught up. Whether it's clogging the neutral zone or pouncing on New York's transitional giddiness offensively, the Rangers sport a 3-3 mark in their last six games. Only 14 goals have been scored over that span while the club has relented 19. An incredible 14 goals have been allowed over New York's last two contests, a 7-2 loss to Sidney Crosby's Pittsburgh Penguins and a 7-4 thrashing at the hands of the Minnesota Wild.
Where the team ranks in terms of defense isn't as kind as the offensive column. The Rangers are ninth in the NHL with a 2.44 GAA per game.
One of the most concerning stats revolves around shots taken and on goal.
Firstly, this team is allowing more shots than is taking. With a shot differential number of -.02 a game, they sit right in the middle of the pack (17th).
More concerning is where the club stands in terms of shots taken and shots allowed. Through 36 games, AV's club has taken 1,500 shots on the season. They've relented 1,664, good enough for third worst in the NHL.
The difference between taken and against is a cool -164. This number puts them fourth worst in the league. Only the Arizona Coyotes, Colorado Avalanche and New York Islanders are worse in this category.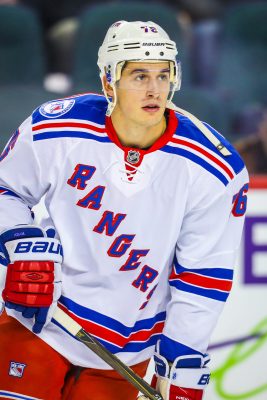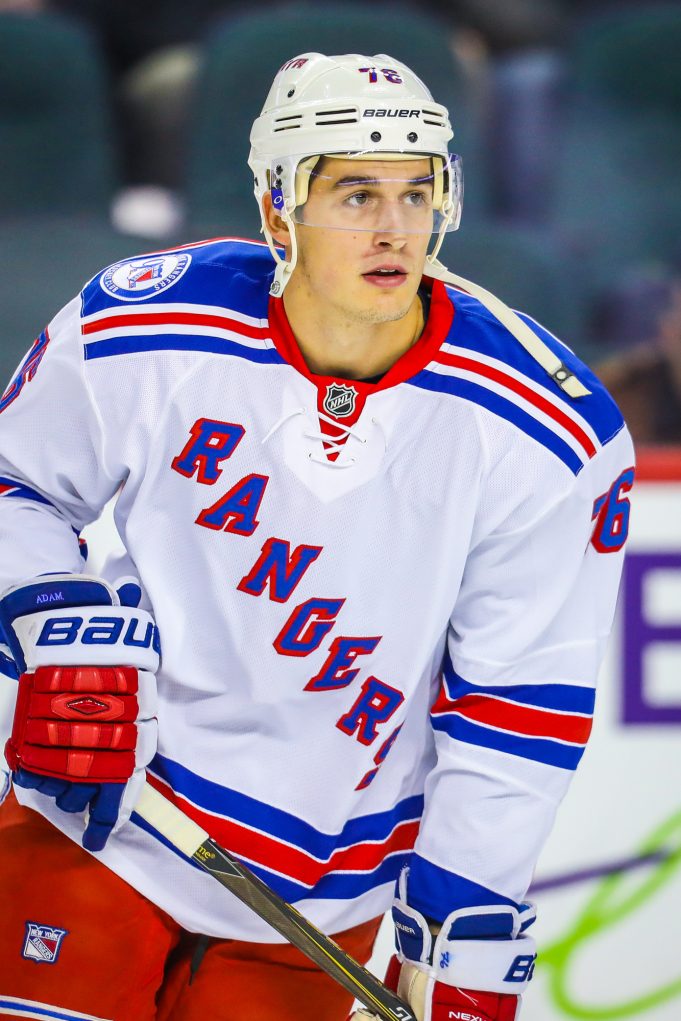 This means the club is relying on a decent shooting percentage, clogging the shootings lanes, and a stellar save percentage from backup Antti Raanta. This is what's been holding off the dogs during the month of December.
Henrik Lundqvist, the 34-year old future Hockey Hall of Fame goaltender, has been an all out disaster. When he's not receiving weeks off in favor of his backup, he's allowing short-side goals to inexcusably sneak past him. His .915 save percentage is his worst mark since 2008.
The good news is, despite collecting a 0-7 record when scoring three goals or less over the first two months of the season, they've started to win low-scoring games recently. Three times in December the Blueshirts have come out victorious when scoring two or fewer goals.
The good feels about the low-scoring gritty victories vanished to the pesky 14 goals allowed over the last two games and continual breakdown in defensive coverage.
This team is too risk-reward oriented. While they tally many scoring chances (10.11 per game, fourth in the league), they allow almost just as many (9.17 per game, seventh-worst in the NHL).
Successful playoff teams are usually of the even-keeled ilk that play fast, tough and disciplined.
There's no reason to give up on the 2016-17 New York Rangers. NHL teams change face a number of times through 82 regular season games. Considering Rick Nash, Mika Zibanejad and Pavel Buchnevich have all missed considerable time, this team can easily get hot again.
But we now know they're not this offensive juggernaut we once thought they were 30 days ago. And in the scolding Metropolitan Division, that's not a good sign.