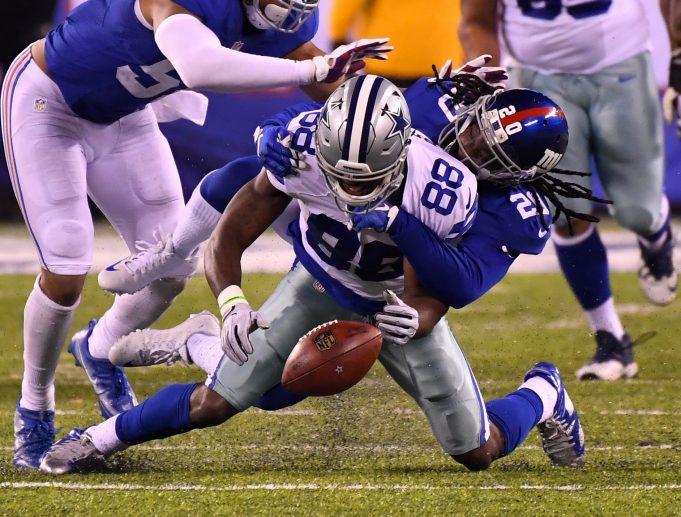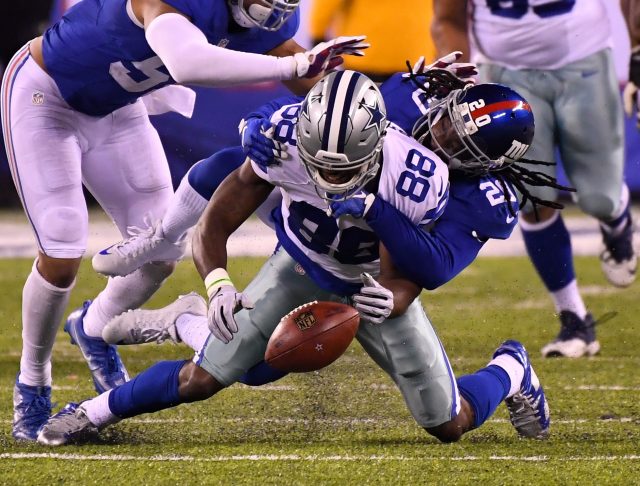 Another obvious choice. The Giants were criticized when they inked the former St. Louis Ram to a five year, 62.5 million dollar contract in the offseason, but Jenkins certainly has not disappointed. He has drawn the oppositions best receivers all season, and has aptly shut them down. His absence was felt on Sunday against the Lions– after he went down injured, the secondary surrendered a huge completion to Golden Tate in the third quarter.
Jenkins standout performance, and the game that solidified his status as a Pro Bowler, came against Dallas in Week 14. He held Dez Bryant to one catch, and also picked off Dak Prescott, forced a Bryant fumble (seconds after surrendering his first reception of the night), and broke up a pass on fourth down that would have given the Cowboys a first down– instead, it allowed the Giants to kneel down and run out the clock.
Jenkins has been putting in shifts like that all season, and finally, he got the primetime coverage he deserved.