The 2017 season is fast approaching and Jay Bruce remains on the New York Mets' roster. So Mets fans – give the guy a chance.
A
ugust 1, 2016. The
New York Mets
trade 'second baseman of the future'
Dilson Herrera
and lefty
Max Wotell
to the
Cincinnati Reds
in exchange for the then National League RBI leader, right fielder
Jay Bruce
.
Resounding joy flows throughout Queens and the entire Mets-verse that general manager Sandy Alderson has made a Yoenis Cespedes-like acquisition to help the roster gear up for another gritty postseason run to close out the regular season.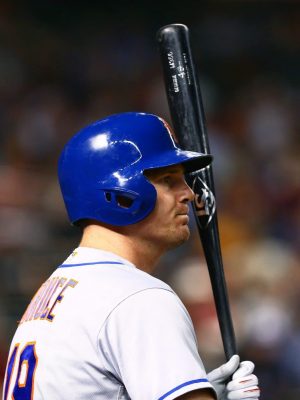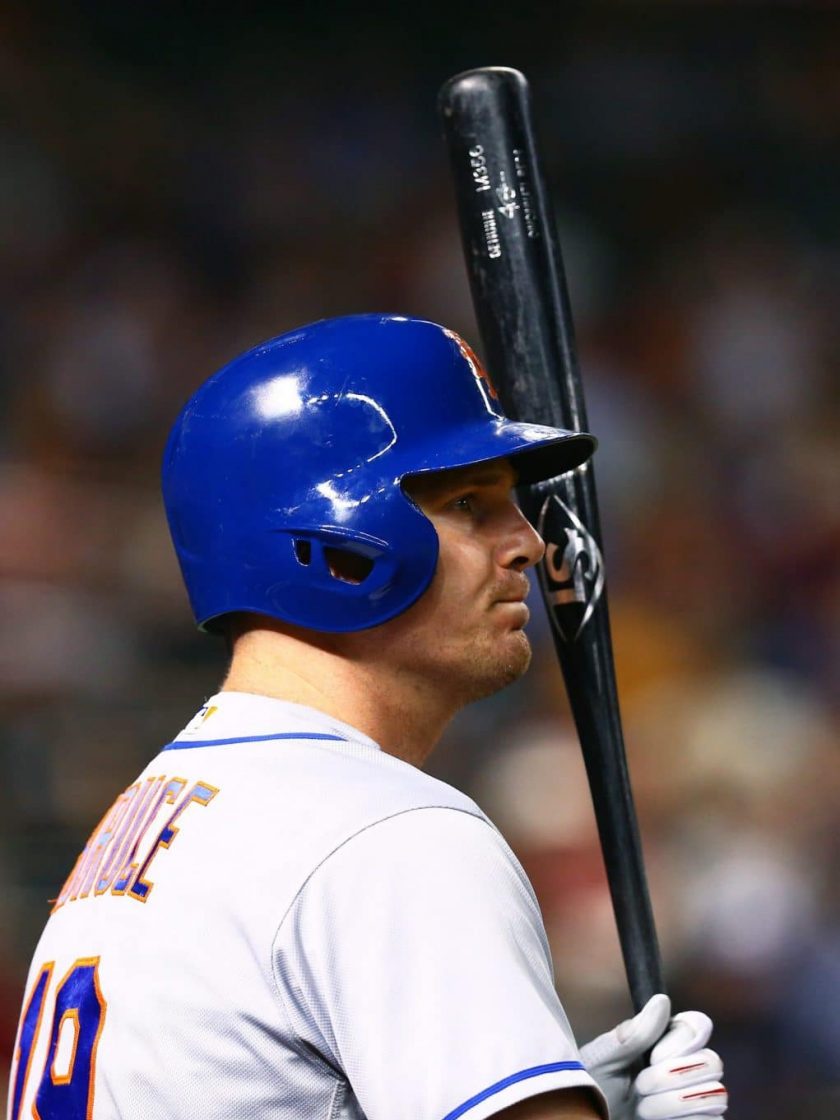 But that blind happiness quickly disappeared into a slump unlike anything else Bruce had been through all year. And New York fans – as they always do – made sure he and management felt the full pressure of their anger.
A recent article by writer Matthew Cerrone for MetsBlog on SNY.tv even posed the following question: "Does Alderson regret picking up Jay Bruce's $13 million option?"
So with the season long gone and an analysis of the roster under way, everyone is largely divided on if Mr. Bruce deserves another shot to play in a blue and orange uniform in 2017, or beyond.
And overwhelmingly, the answer should be yes, he definitely does.
Let's start with the basics.
Over the course of his nine years in the MLB, Bruce has never played in less than 100 games in a season, with his first two seasons – '08 and '09 – being the only ones in which he appeared in fewer than 137 games. So health issues have never been a concern for the power-hitting lefty.
Although definitely not the most nimble of foot, Bruce has a seemingly unnoticed cannon from right field.
In fact, he has ranked in the top five of the NL in outfield assists each of the last eight seasons – including having the most last season, along with four other second place finishes – ultimately placing him ninth on the active outfield assists list with 86. Bruce also won the 2013 NL Wilson Defensive Player of the Year award for an outfielder.
But most of the 6-foot-3, 225 pound southpaw's value lies in his work from the batter's box.
Bruce has hit at least 21 home runs during all but one of his nine seasons, with the lone outlier being 18 homers in 2014. He's even cracked the 30 homer mark four times – including 33 last season.
This may come as a surprise to many, but if his career numbers were averaged over a full, 162 game season, it would equal the following line: .248 average/.318 on-base percentage/.467 slugging percentage, 85 runs, 31 doubles, three triples, 31 home runs, 94 RBIs, eight steals, and 60 walks/158 strikeouts.
To put that into perspective, Baltimore Orioles slugger Chris Davis would have the following 162 game average: .250 average/.330 on-base percentage/.499 slugging percentage, 89 runs, 29 doubles, one triple, 38 home runs, 99 RBIs, two steals, and 64 walks/204 strikeouts.
So a first baseman that Mets' management and fans alike would be utterly clamoring to have on the roster has put up a whopping two-point higher average, slightly better on-base and slugging numbers, a few more homers and RBIs, while striking out nearly 50 times more.
Plus, Davis is owed $23 million every season until 2022, while Bruce is making $10 million less in 2017. So, yeah.
The grand misconception is that the former Red has been atrocious since his arrival in the Big Apple. But if the deeper statistics are peered into, they reveal a player who had a tough transition, but came around well in the end.
It's true, last August, Bruce merely produced a gut-wrenching .183 average with two home runs and six RBIs. But look forward to the rest of the season and he hit .263/.333/.513 with six homers and 13 RBIs.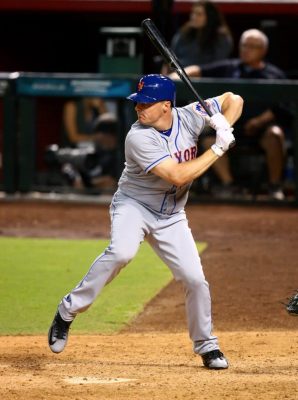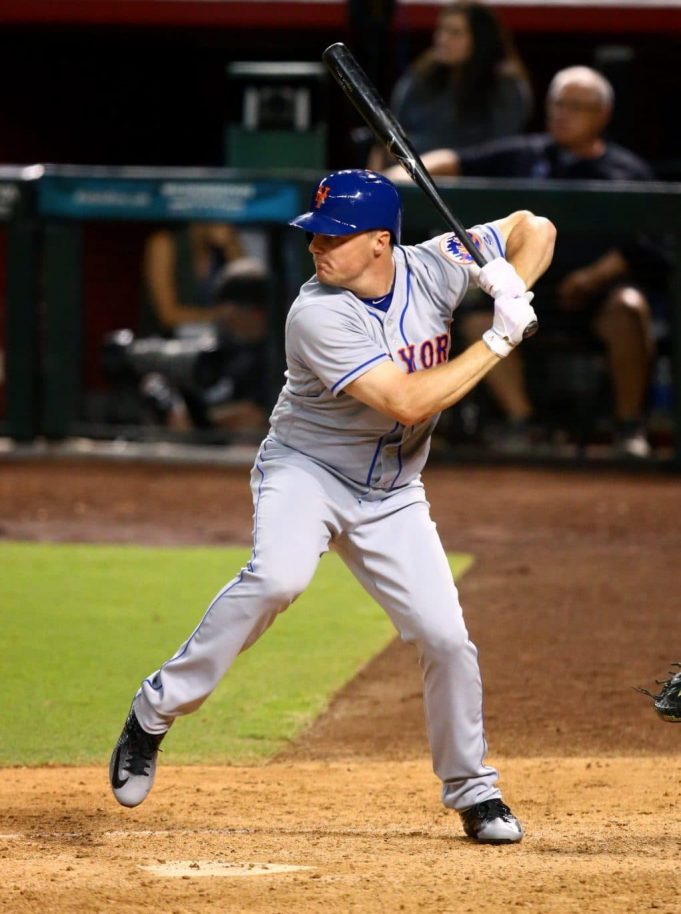 Coinciding with the weak August stats from Bruce, is the fact that Cespedes started just 12 games then, compared to a full workload of 26 games started for the rest of 2016. Cespedes' being in the lineup more often provided strong protection for Bruce, allowing him to blossom into himself during that time.
First baseman Joey Votto sat ahead of Bruce in the Reds' batting order for nearly every year of his career. That ability to be a complementary bat has been vital to his success thus far.
Not everybody can be a Cespedes or Votto-type, self-sustaining hitter.
Although that means Bruce shouldn't be the only big bat in a lineup, if he has any sort of significant insurance around him, he'll help create a power-hitting one-two punch in the Mets' order that hasn't been there in quite some time.
And for anyone who thinks the Mets should keep Curtis Granderson over Bruce in a trade scenario, be reminded of the fact that for all the struggle he had in August, Grandy hit just .176 during that same month.
Oh, and he set the record for the lowest amount of RBIs in a 30 home run season at just 59.
So Terry Collins, Alderson, the entire Mets organization and fans: give Jay a shot.
Let's see what a full season of Cespedes and Bruce can do to transform a severely struggling and largely injured positional roster.