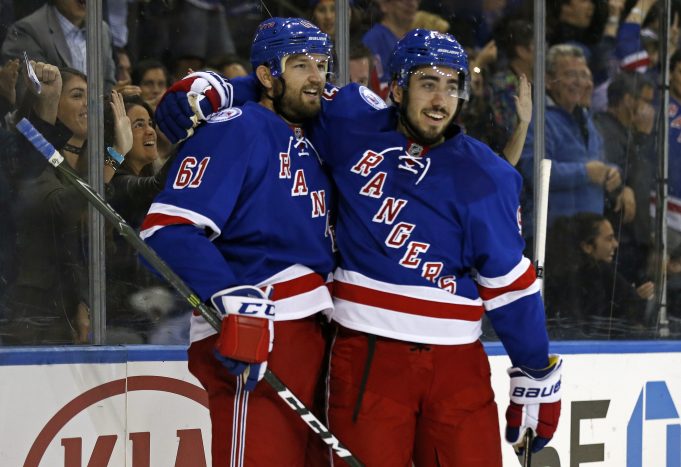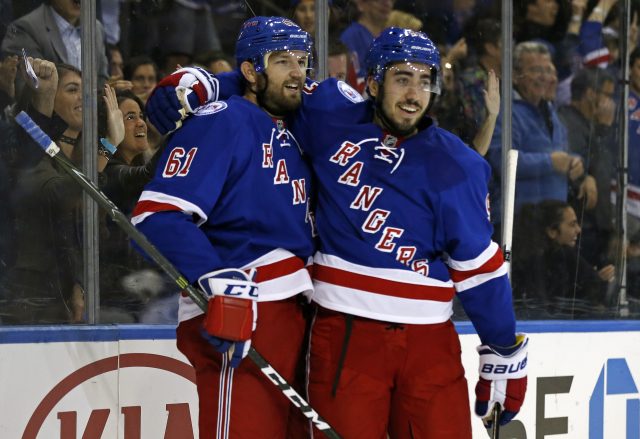 On the worrisome topic of New York Rangers injuries, good news has come in the form of Rick Nash, Matt Puempel and Mika Zibanejad.
The injury-riddled New York Rangers are starting to receive good news and it comes at a perfect time. The Blueshirts are slated to begin a two-game road trip starting this Thursday in Dallas.
Both Rick Nash and Matt Puempel have officially returned to practice, via Matt Calamia of newyorkrangers.com. Nash has missed the last week due to a groin while Puempel has been out with a concussion. Both are traveling with the team.
"I'm feeling better each day so it's a positive after a hard skate yesterday that you don't feel worse today, which is good," said Nash.

"I think we're going to see how it feels [Thursday] morning," Nash added. "Today was the hardest day yet and everything felt pretty good after practice."
Additionally, Puempel is feeling a lot better.
"Last week was a couple tough days, but after the symptoms start going away and you get moving around and get sweating, you feel better," Puempel said. "You feel more energy."
Mika Zibanejad, who's been out since Nov. 20 with a broken leg, isn't yet back at practice. He is, however, doing his part to get that hockey fix:
Zibs's timeframe for recovery was around 8-10 weeks. It's now closing in on one month.
The Rangers will next skate against the Stars in Dallas on Thursday night.