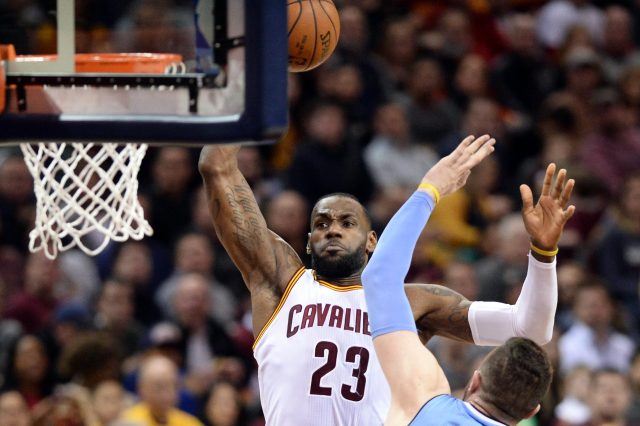 LeBron James and Nike partner with 192 high school basketball programs and give them free sneakers.
Cleveland Cavaliers star LeBron James has given free sneakers to high school basketball teams across the country.
James and Nike partnered with 192 high school basketball programs that won championships last season and gave them free sneakers. Each team got a package that included a personal letter from James, "Champions Come Out of Nowhere" shooting shirts and Nike Zoom LeBron Soldier 10 sneakers.
"The mentality of this team is definitely focused on building back up to that level with new faces. This is very similar to LeBron when he came back to Cleveland in the sense of trying to duplicate the process of being a champion all over again. Ever since we received the shoes, they have been our guys' favorite shoes to wear," Lawrence Mills, head coach of the Woodson High School boy's varsity basketball team, told Bleacher Report after his team received the sneakers.
Last year, James led the Cavaliers to their first NBA championship. This season he has averaged 25 points, nine assists, and 7.6 rebounds. On Monday James received the Sports Illustrated Sportsperson of the Year award for the second time in his career.