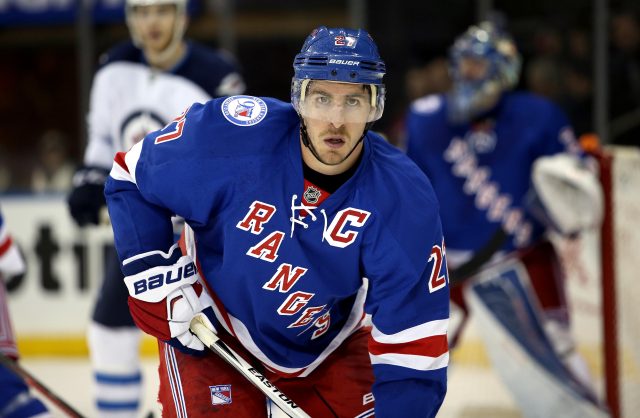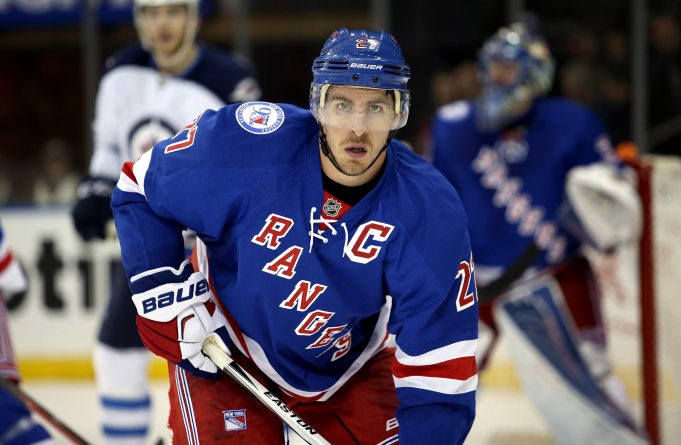 1. Ryan McDonagh
The No. 1 spot? It's the captain, Ryan McDonagh.
Sure, the case can be made that he's been injured far too much. Like the captain before him, Ryan Callahan, McDonagh has seen his fair share of injuries and missed time due to those bumps and bruises.
Can anybody challenge his toughness? That's the real question.
The answer, obviously, is no.
Like two of his longtime teammates along the blueline, Dan Girardi and Marc Staal (who did, admittedly, get snubbed from this list), McDonagh also played through injury during the 2015 postseason that ended in bitter disappointment at the hands of the Tampa Bay Lightning. The captain, amazingly, played through a broken right foot he sustained in Game 2 of the Eastern Conference Finals. That means, for five-plus games, McDonagh had his foot frozen prior to each game just to get through 60 minutes of hockey.
His mental toughness is off the charts — as it naturally should be, as the captain, but the man can also pack a punch:
He's also taken huge hits and kept on ticking:
The Rangers captain is always getting smacked around and always seems to be bloodied and injured on the ice. Whether it's his hard-nosed play or something else, we may never know why that's the case.
What we do know is Ryan McDonagh is one tough hockey player.