Rick Nash has faced animosity since his arrival with the New York Rangers. With that said, considering last year's performance, this start is impressive.
The New York Rangers seem to know the story all too well: A player who was great on one team arrives in New York and becomes the opposite of the player they were.
After last season, many Rangers' fans would say a good example of this was Rick Nash.
Nash was brought to the Blueshirts for much-needed offense after the 2012 playoffs came to an end, and Rangers' fans thought they had a winner for sure.
What Nash had done in Columbus seemed unreal. He had seven seasons where he scored at least 30 goals, and two seasons with at least 40 goals scored.
Then he came to New York and, well, fans were a little disappointed.
It just wasn't what they thought they would get from Nash, even after putting up 26 goals and 13 assists during a lockout-shortened NHL season.
In 2014-15, No. 61 defied all expectations and had a tremendous year with the Rangers, a season where he scored 42 goals.
Now, we come to this season, one which Nash hopes to use as a bounce-back from last year. It was not a pretty year for the $8 million forward.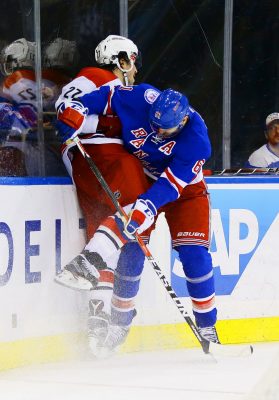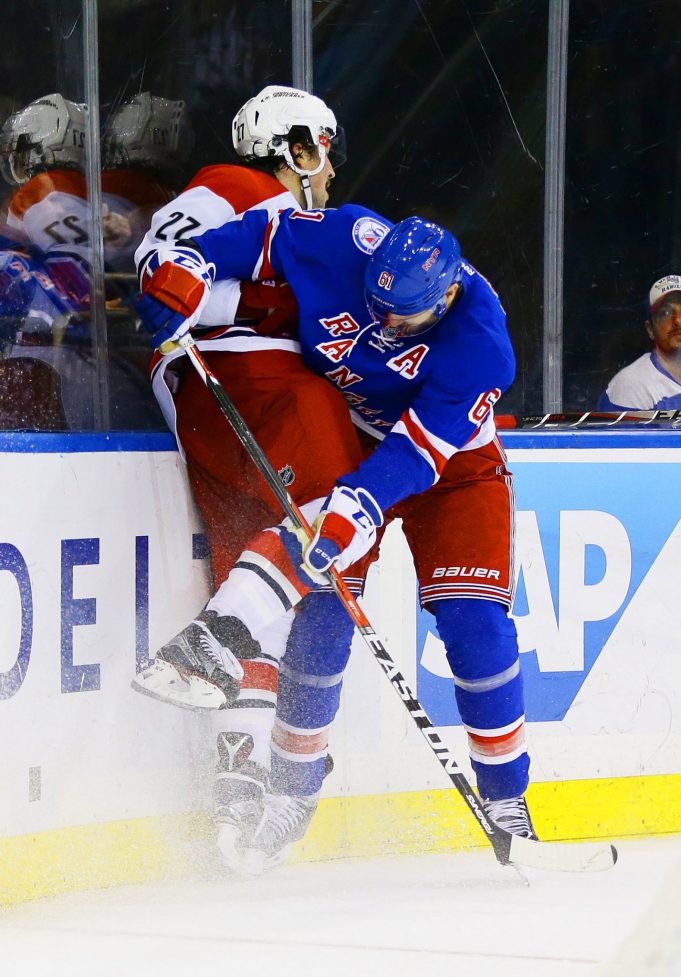 He had only 15 goals in 60 games last year. 24 games into the season, he's only five away that total with 10 goals.
The curious case of Rick Nash is really an odd one. For starters, there is no real answer to the question, "Why can't he perform consistently?"
As of right now, the season looks bright for him, and this is something he needs to get back on track.
Does he enjoy providing only 15 goals? The answer is clear: absolutely not.
He has come out of the gates running hard this year, even with fans hating on him.
Nash is doing a great job of proving many people wrong, but keep in mind that it's still early. The Rangers normally don't pick up until mid-December. However, that's been quite the opposite this year.
Anything can happen during the season, as is evident with the power of the younger players this year. But for Nash, this is his chance at redemption.
There are a lot of Rangers' fans out there who do not like Nash for several reasons, including the price of his contract, the length of the deal, as well as the way he is not putting up the numbers he was expected to.
That last part is an area in which many forget what he has actually done for the team.
Every season, aside from last year, he has had at least 20 goals scored.
He simply put up high goal totals in Columbus because of the team he was on. Coming to New York, there are other players who are producing on different sides of the ice.
All of the problems do not land on his shoulders anymore. Is it something he is still trying to understand? No, it's not.
He now has outlets, resulting in a revitalization that has come to the pleasant surprise of Rangers' faithful.