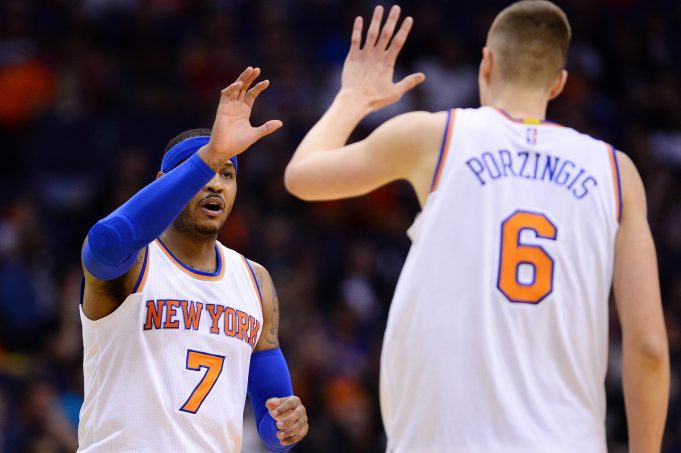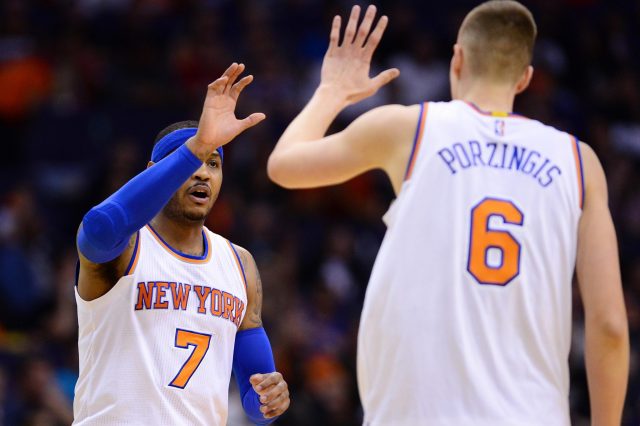 The Knicks have received an unbelievable present in Kristaps Porzingis. When Carmelo Anthony is still in "awe" of what he does, you know he's been a success.
Porzingis was electric his rookie year posting 14.0 PPG and 7.3 RPG. This year he's currently at 21.3 PPG, 7.3 RBG, a 50 percent clip from the field, and 39 percent from three point land.
Aside from the numbers, he has also racked up compliments from other stars. Tuesday's game vs. the Trail Blazers was won basically on the shoulders of Porzingis' 31 points and nine rebounds.
This kid is truly something special.