New York Rangers defenseman Brady Skjei has been playing well since the start of the season. His worth has been showcased on all levels of his game.
When it looked like the New York Rangers were going to give Brady Skjei a starting spot over Dylan McIlrath, fans were a little shocked.
Much to our own surprise, Skjei has been proving his worth as a steady third-pairing defenseman in the NHL this season.
Honestly, it seems he as if he is better than McIlrath in all aspects of the game.
For starters, take a look at this video:
https://www.youtube.com/watch?v=n5alM037T1k
Joe Micheletti makes several good points as to what makes Skjei the player he is, and how that is attributed to his defensive partner, Kevin Klein.
Communication is key for every team, but it seems even more crucial for this duo.
Both enjoy sparking the offense from the blue line or even in their own zone. To do this, both defenders have to be aware of who is going to pinch and who is going to stay back and defend.
Just think about how well the combination of Leetch-Buekeboom was for all of those years.
Leetch even said he would not have been able to do as much as he did without Buekeboom's communication.
Communication in your own zone is very important as well, and they seem to do that to a tee.
Skjei also just looks comfortable out on the ice, both defensively and offensively.
Starting with the offense, in 20 games played so far, Skjei has put up 11 points, all of which are assists. Last year, skating in only seven games, he had no points.
The plays Skjei is making in the defensive zone are great, and is a great sight to see.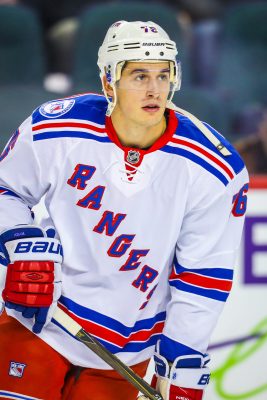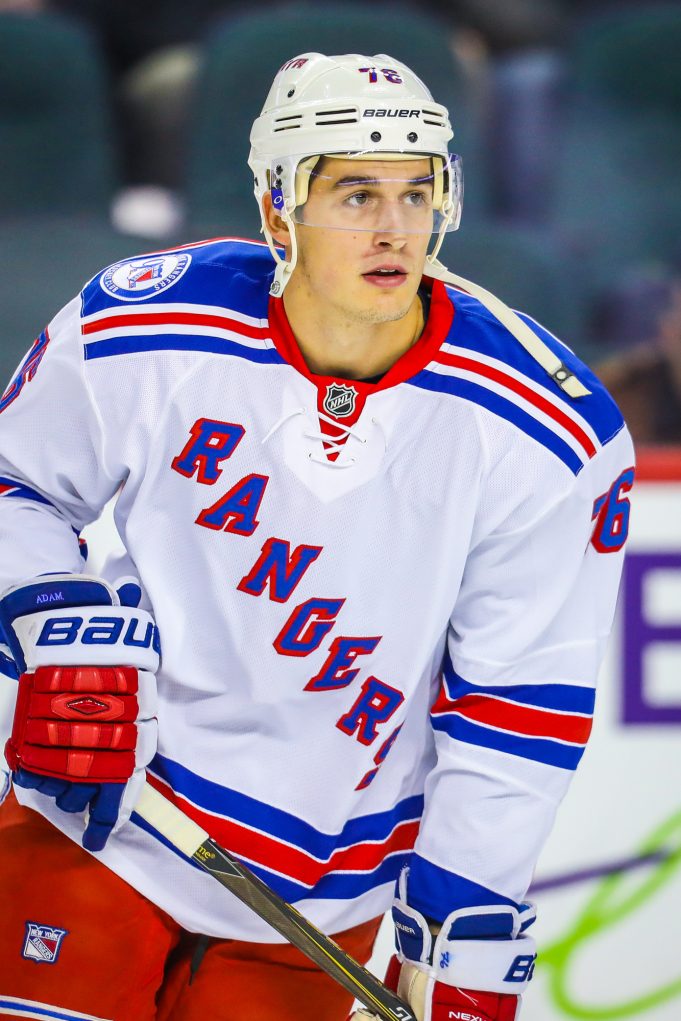 When he needs to play the man, he plays the man. When he needs to play the puck, he plays the puck.
It is no secret that the Rangers' blue line needs help. However, with a defender like Brady Skjei there, the future does not seem as dark as it once did.
Another thing that stands out about Skjei is his confidence. He appears to be very strong-minded on the puck.
As he gets the puck in his own end, he is not afraid to make a long outlet pass for the chance to start a rush.
Skjei also remains calm on odd-man rushes, which is good to see in a 22-year-old.
Offensively, he is dominant. Skjei is never afraid to step up to try and get something going down low, whether behind or in front of the net.
It is with this knowledge that it is safe to say that Brady Skjei has been given a chance to prove what he can do.
He has succeeded.
If he keeps up this play, he may be a top-pairing defender soon. But, for now, he'll remain with Klein on the third pair.
Anything can happen over the course of a hockey season, so don't be surprised if you see Skjei moving up and down on the Rangers' backend.