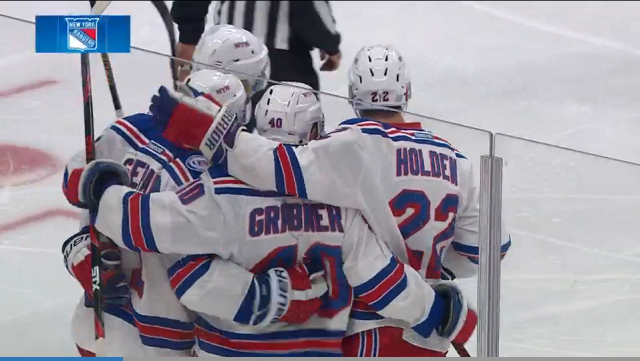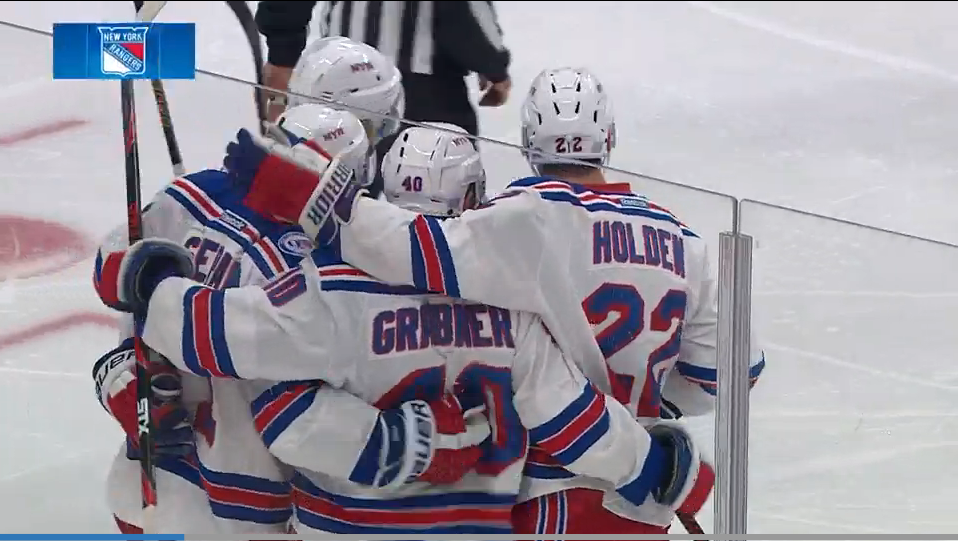 The New York Rangers continue to score, even with injuries to Chris Kreider and Pavel Buchnevich. It's Michael Grabner's ninth of the season.
Michael
 Grabner is experiencing a renaissance with the New York Rangers. The speedy forward scored again tonight and continues to lead the team with nine goals.
If you haven't noticed the Rangers' speed, then you just haven't been watching. Grabner scored as a result of an offensive onslaught which was initiated by the Rangers' ultra-fast neutral zone play.
Edmonton goalie (and former Rangers' goalie) Cam Talbot stopped Kevin Klein's initial shot, but had no chance as Grabner was all alone on the weak post.
Derek Stepan also skated through the slot unchallenged and Talbot just couldn't keep up with all of the white jerseys.
With six minutes left to play in the period, Dan Girardi tallied his third goal of the season with this great deflection.
Update:
Michael Grabner has added yet another goal, his second of the game and 10th of the season:
There are no words right now. This guy is playing out of his mind. Second tonight, 10th of the season. 3-1 #NYR. #MichaelGrabner pic.twitter.com/tCVUOycvpd

— Elite Sports NY (@EliteSportsNY) November 14, 2016