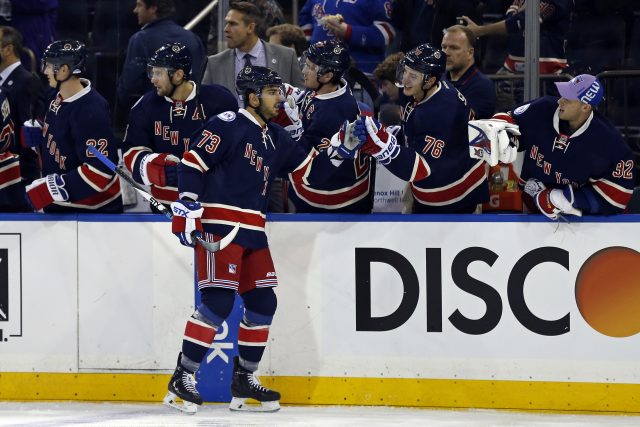 23-16
The first crop of Rangers is rather predictable. Oscar Lindberg, Josh Jooris, and Adam Clendening round out the bottom three mainly due to minimum games played.
Dan Girardi — as much as every fan in Rangerstown loves to get on the guy — has been alright thus far. While nobody's going to throw the guy a parade, his five points and +5 through 10 games is nothing to sneeze at. The same can be said for Marc Staal. Rest for these two veterans in finally not having the extra load of springtime hockey has done a world of good.
Pavel Buchnevich is just now starting to kick it into high gear and will climb these rankings as the season moves along. Nick Holden and Brandon Pirri have been phenomenal in their roles. This is the especially the case for Holden who's been tasked, at times, with playing the right side next to Ryan McDonagh on the top pairing.