The New York Rangers are off to a great start this season. Everything seems to be smooth, but there are some players going far above others.
With the start the New York Rangers are having, it's easy to enjoy hockey again.
Last season was just … horrible. Nothing seemed to be working right for the team and it was downright disgusting.
The way the Blueshirts are playing right now shows the kind of team that is capable of being a serious contender for a championship.
Everyone is certainly carrying their own weight, but there are a few who are doing just a little more. Those players are — in no particular order — Kevin Hayes, Jimmy Vesey, and Chris Kreider.
Hayes has been a fan favorite in New York since he came up as a rookie and has not looked back since.
While he has disappointed some with his play last season, there is no cause for concern.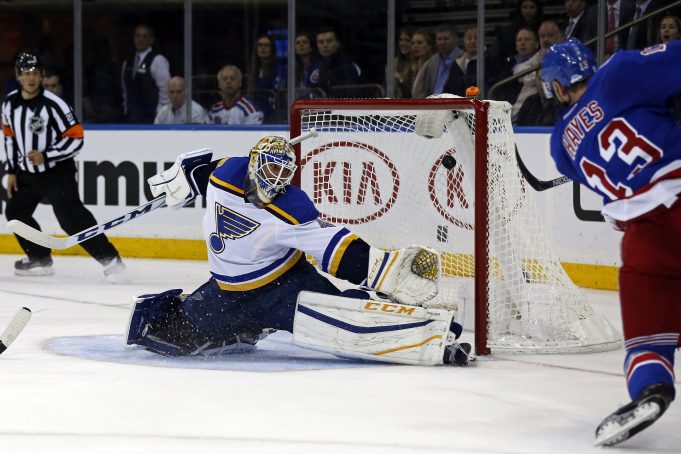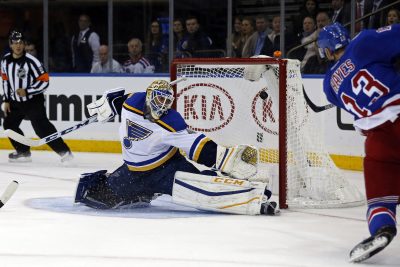 Hayes' numbers went down in 2015-2016 (14 goals, 22 assists) compared to 2014-15 (17 goals, 28 assists). Still, they are solid.
The way he has been playing this year, on the other hand, has been incredible. It seems on every shift that Hayes is on, you can see him doing something to help in the play — whether it is making a nice defensive play in order to start the rush, or being strong through the neutral and offensive zones.
Where Hayes has really shined is right when he is coming in on the goalie, a situation in which he can make a good cross-crease pass for a good scoring chance.
That is where Hayes can thrive. If he can use his size to his advantage, players can bounce right off of him and he can still have possession of the puck. Is there anything more fans could want?
Well, he's already tallied two goals and four assists only nine games this season. If he keeps it up, the Rangers have a deadly power forward on the roster up front.
If there has been one player from of the rookie class that has truly stood out, it has been Jimmy Vesey.
Vesey already has six goals on the year, which ties him for the league lead in goals. He has looked so stellar on the ice, and Rangers fans are beyond ecstatic to have him out there.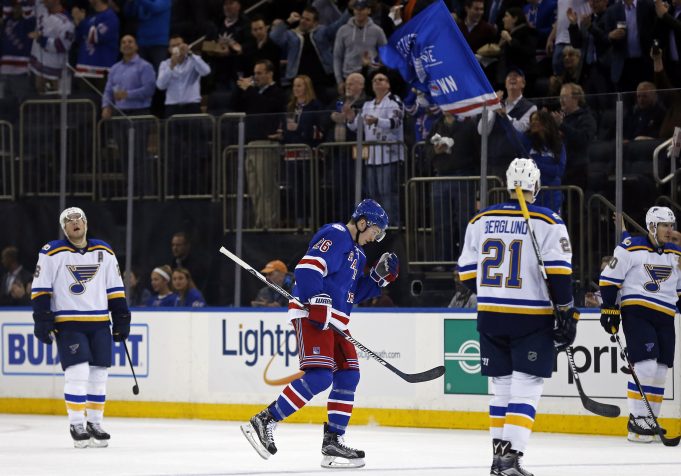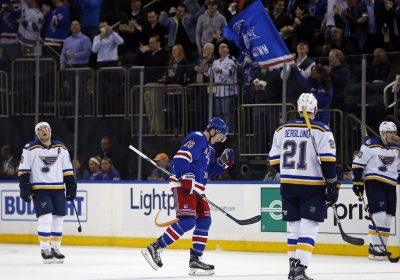 Keep one thing in mind, though. While he is off to a great start, these starts can sometimes come to a rapid end. It is imperative to remember that Vesey can drop off at any moment.
Is it likely to happen? No, but fans have to keep in mind that he's still young and things like this can happen.
Last, but definitely not least, is Chris Kreider.
No. 20 has definitely had his share of moments with the Rangers, both good and bad. So far this year, it has been all good things.
Kreider came into the season ready to hit the ground running, and he has not disappointed to date, tallying three goals and six assists already.
When Kreider is using his speed and size at the same time, and for the right reasons, he's playing very good hockey. He has done just that this season, and it's great to see.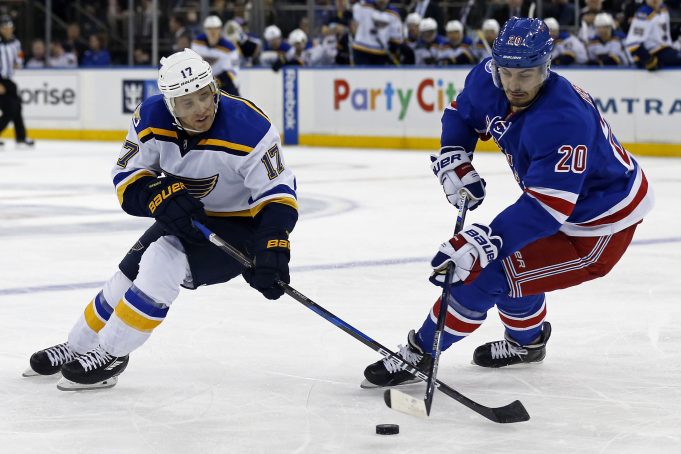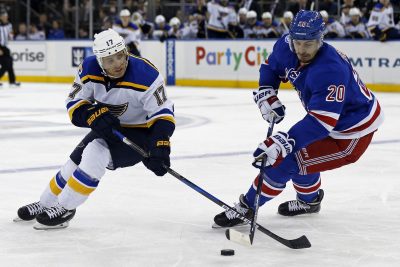 Granted, the season is still fairly new, but the kinks are getting worked out very fast. There weren't many kinks to be worked out to begin with, but the few that have been evident are essentially gone.
The Rangers can make a really good push this year as long as they stay strong and healthy, and keep going the way they are going.
Keep this in mind as well: the Blueshirts started off in a similar way last year, and we know how it came to a screeching halt.
With that said, there is reason to be optimistic once again.