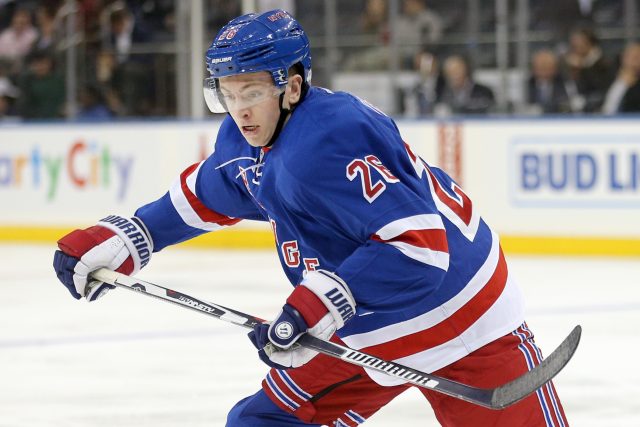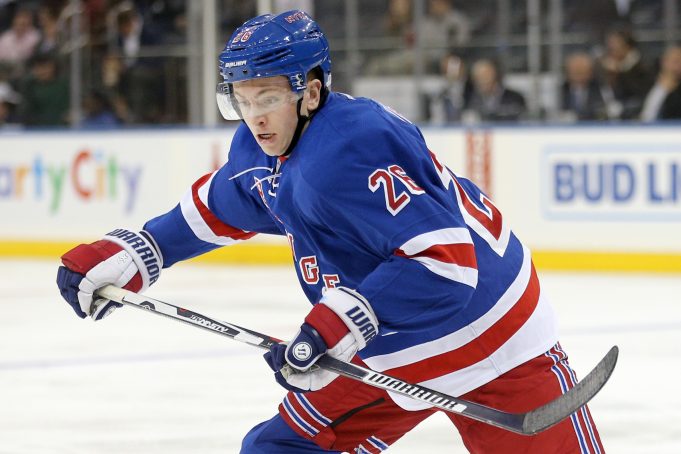 Is there anyone else who can top this list?
Coming into 2016, everyone knew the Rangers were going to be a team of transition. With youth being the number one priority, it was necessary for the organization to throw their hat in the Jimmy Vesey sweepstakes.
Vesey, of course, was one of the top collegiate talents who wanted to be a free agent instead of signing with the Nashville Predators or Buffalo Sabres, two teams who owned his rights. Despite the stiff competition, the Rangers were able to come away with one of the best young talents in the game.
And now, they're seeing their decision pay off in a big way.
Vesey has all but replaced Rick Nash on the top line as he opened up as the lead left-winger in game one. The former Harvard standout is tied for the team lead in goals and has five total points, two of which (one goal, one assist) have come on the power play.
Thus far, Vesey has proved to be the total package. While he stands out for his instincts and finesse on the offensive end, he shows just as much grit and tenacity on the forecheck. At 23-years old, he still has a ton of time to mature into a top NHL talent.
And for the time being, he's leading the way for the New York Rangers.
Grade: A-