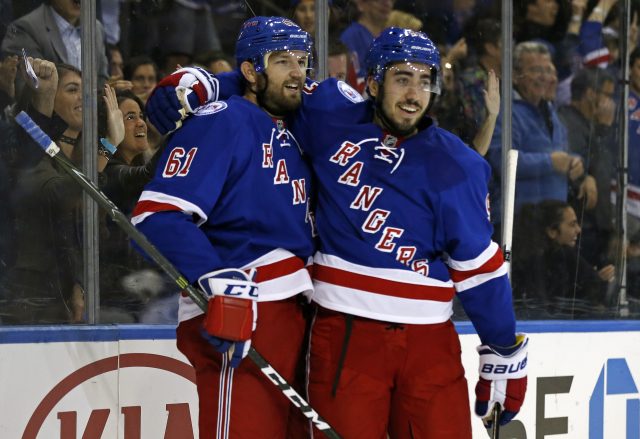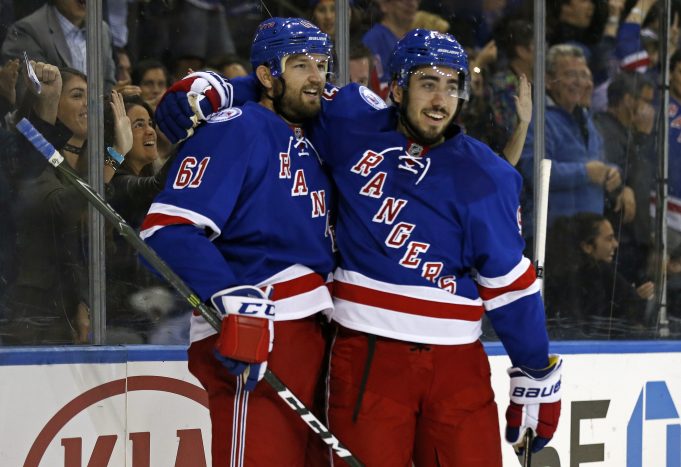 2. Mika Zibenajad
A majority of Rangers fans were up in arms when Derrick Brassard was traded, as the center grew in front of their eyes throughout his time in New York. But as Brassard left, Mika Zibenajad came in; and the more Zibenajad takes the ice, the quicker fans are going to forget about their old favorite.
The 23-year old center, who had his career-best campaign in 2015-16, is continuing his upward trend on Broadway. Zibenajad has centered the second line but has been playing like the Rangers' best middle-man. Through eight games, number 93 leads his new team with eight points, with three of his six assists coming during power play minutes.
While Zibenajad isn't known for his physicality of his success on the face-off dot, he tops in penalty minutes with eight while also sporting a 55% winning percentage on faceoffs.
While he's been a force on offense, Zibenajad is still growing on defense. Once he puts all of his talents together, he has the potential to be one of the best centers in the league.
Grade: B+