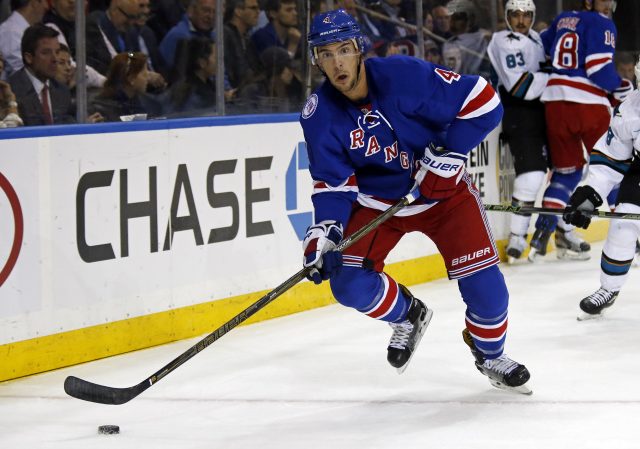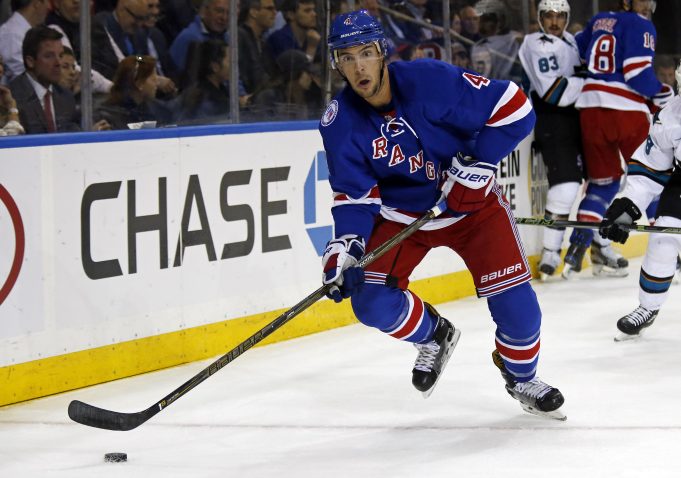 5. Adam Clendening 
Despite being just 24-years old, Adam Clendening is a well-traveled talent. Struggling to find his niche across the NHL, the defenseman chose the Rangers as his fifth team to try and put all of his talents together.
With Kevin Klein and Dan Girardi dealing with separate injuries, Clendening was able to start in five of the team's eight games. Despite being a part of the third pair, the New York native impressed with his speed, puck moving ability and time spent on the power play.
But because Clendening is more of an offensive-defenseman, Vigneault has limited his playing time. While fans are calling for more playing time, it looks like that'll only come if someone on the blue line is injured. If Clendening was a regular, there's a good chance his grade would be better.
Grade: B-