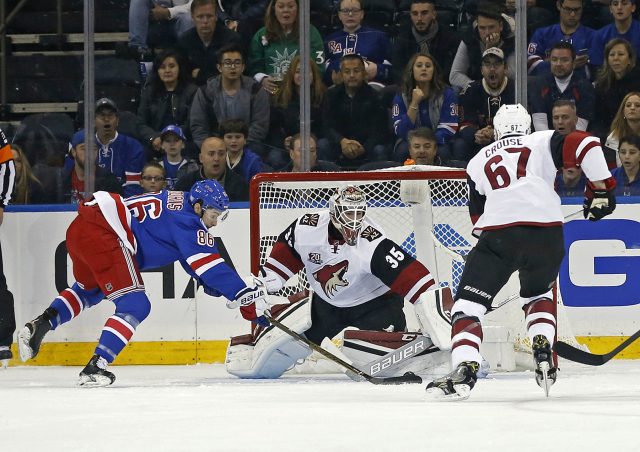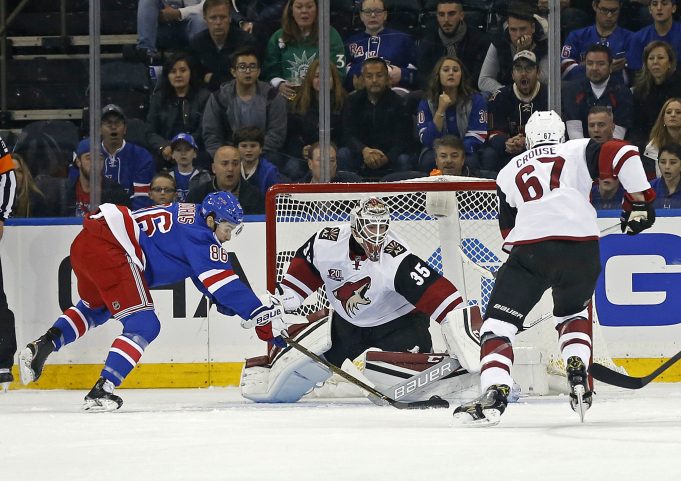 Once an undrafted free agent, Josh Jooris impressed as a depth forward with the Calgary Flames. After two years in Canada, the center found his way to Broadway, inking a one-year deal with the Rangers this past offseason.
Despite joining a new club, Jooris' role remained the same. After seeing no action in the first two games, the 26-year old entered the lineup due to the aforementioned injury to Buchnevich.
Anchoring the fourth line, Jooris helped in the penalty kill and on the face-off dot and even chipped in a goal for good measure. A separated shoulder, however, currently has him on the shelf; and unless injuries mount, it's unlikely Jooris becomes a regular member of the lineup this season.
Grade: C+