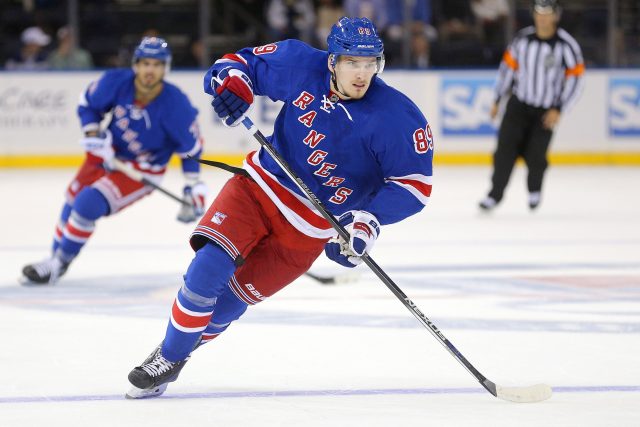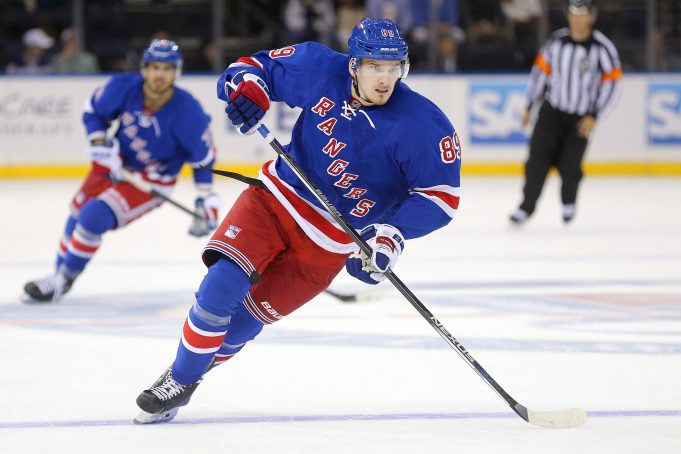 Ever since he was lighting up the KHL as a teen, Pavel Buchnevich had Rangers fans salivating at his future potential in the United States. Making his way to New York City this summer, the former third-round pick had sky-high expectations as a young stud the organization could build around.
In the preseason, the hype was justified. Buchnevich played bigger than his 6'2, 193-pound frame and displayed elite puck skills. Opening the season in a top-six role, the 21-year old looked comfortable playing under the biggest spotlight in hockey.
Unfortunately, however, back spasms have limited his playing time. Buchnevich has looked comfortable and has recorded two assists along the way, but suiting up in just three games results in a grade that's not applicable.
Grade: N/A