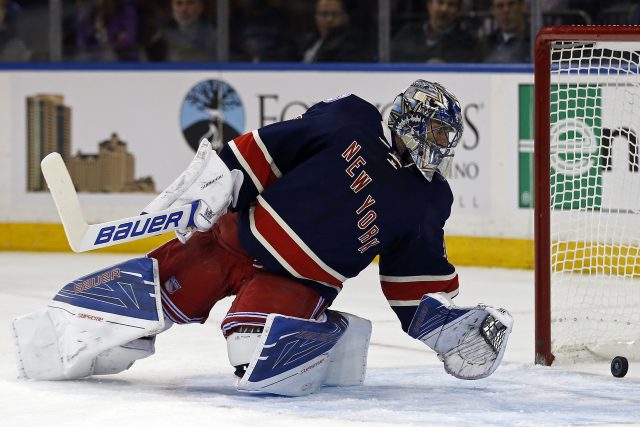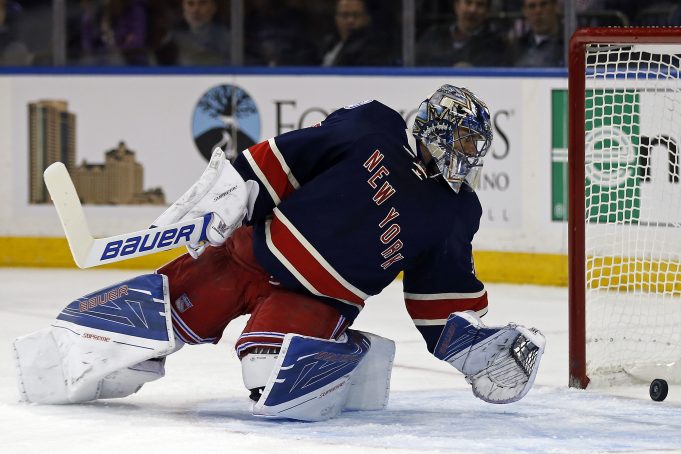 New York Rangers goaltender Henrik Lundqvist allows the worst goal you'll ever see with the Boston Bruins in town on Wednesday night.
New York Rangers goaltender — one of the best to ever grace the crease at Madison Square Garden — Henrik Lundqvist, is the $10 million man. 
That's his salary for the 2016-17 NHL season. His average salary is a cool $8.5 million thanks to the 7-year, $59.5 million contract he signed three years ago.
Lundqvist is the highest paid goaltender in the NHL. That's why, when he gives up a soft goal, fans will get all over the man.
On Wednesday night with the Boston Bruins in town, Hank allowed an all-timer. This wasn't just a soft goal, it was epic.
e. With the New York Rangers already trailing 1-0 late in the first period, rookie Austin Czarnik threw a softie towards Lundqvist. It went through for his first NHL goal:
This might be the worst goal allowed you'll ever see. The $8.5 million man, 34-year old Henrik Lundqvist. Undisciplined moving right.#NYR pic.twitter.com/Jeap0ITCuG

— Elite Sports NY (@EliteSportsNY) October 27, 2016
Why Lundqvist was sliding to the right in an undisciplined nature, I have no idea. Some will get on Kevin Klein for the turnover, but that's only because some diehards will back their goaltender no matter what he does. He's teflon strong in many cases.
This is a bad one Hank. We hope it's not a sign of things to come thanks to your advanced age. It can't happen with you eating so much of the cap.