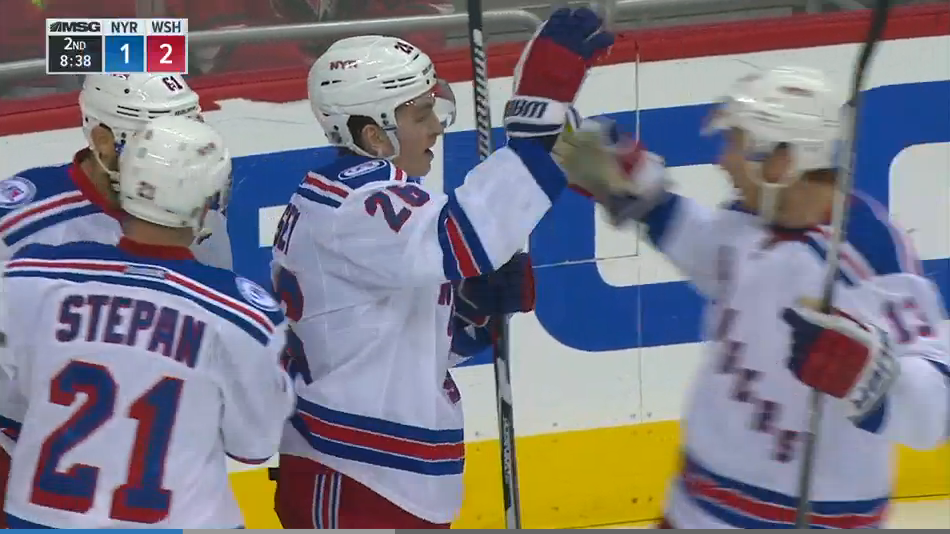 Just when the Washington Capitals thought it was safe the leave the house, New York Rangers' forward Jimmy Vesey cashes in twice.
At the beginning of the season I said that New York Rangers' forward Jimmy Vesey might struggle a bit.
Well, perhaps not.
Vesey scored twice in under three minutes to put the Rangers up 3-2 on the Washington Capitals.
Vesey's first was a result of good ole' smart positioning on the power play.

His second was exactly what we saw throughout the Traverse City Tournament and preseason. Vesey used his strength and body to go to the net, and was rewarded for his effort.

Vezina trophy winner Braden Holtby was completely undressed on the play.
Prepare your hats ladies and gentlemen.
The young Ranger almost tallied a third goal at the close of the period, but to no avail.
The Blueshirts will need to keep attacking and avoid their famous prevent defense if they want to beat what is a very strong Washington team.