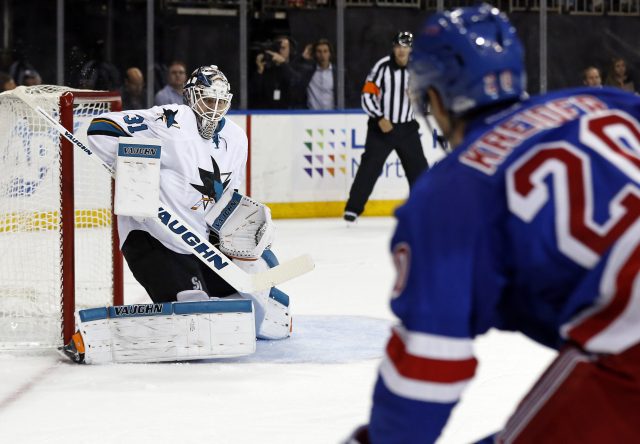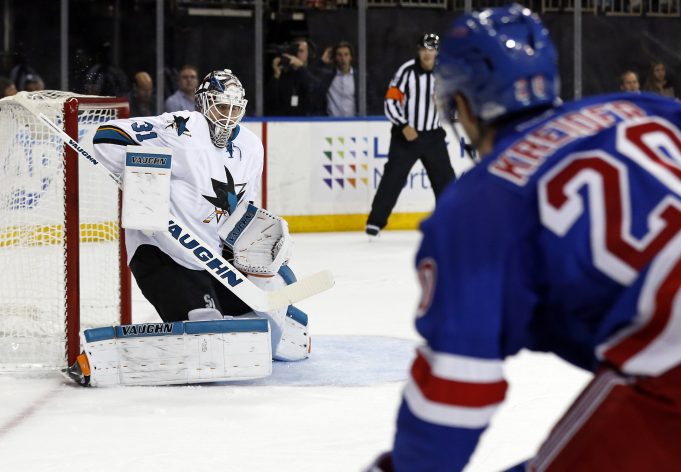 While hosting the San Jose Sharks at Madison Square Garden, New York Rangers beast Chris Kreider sniped an unreal goal.
Heading into Monday night's game against the San Jose Sharks, Chris Kreider stat line consisted of four points, with two goals and two assists through the first two games of the season. Kreider has shown nothing but an amazing understanding of what's going on when he is on the ice.
As many New York Rangers fans are aware, the man is the true meaning of what it means to be too talented. He has everything a coach would want in a winger, he has crazy speed, an accurate shot, and, from what we've seen in 2016, a terrific hockey IQ.
On Monday night during the second period of the game against the Sharks, Kreider recorded his fifth point in two games by sending a pass to the captain Ryan McDonagh who then set up Rick Nash, who earned his first goal of the season:
It wasn't Nashty. It was just Rick Nash snagging his first of the year. McDonagh with the play. 2-1 #NYR. pic.twitter.com/K1wZUjDEDB

— Elite Sports NY (@EliteSportsNY) October 18, 2016
Then, he put together a major league snipe job that sailed over the right shoulder of goaltender Martin Jones:
When Sam Rosen says, "Wow," you best recognize what's going on. Chris Kreider is a BEAST right now. 3-1 #NYR #NYRangers pic.twitter.com/RuMRwx0AW5

— Elite Sports NY (@EliteSportsNY) October 18, 2016
Ranger fans should be very excited with the way Chris Kreider has played as of late. With a healthy Pavel Buchnevich, who is currently out with a back issue, and highly touted center Mika Zibanejad, Kreider could be leading the Rangers top line this season.