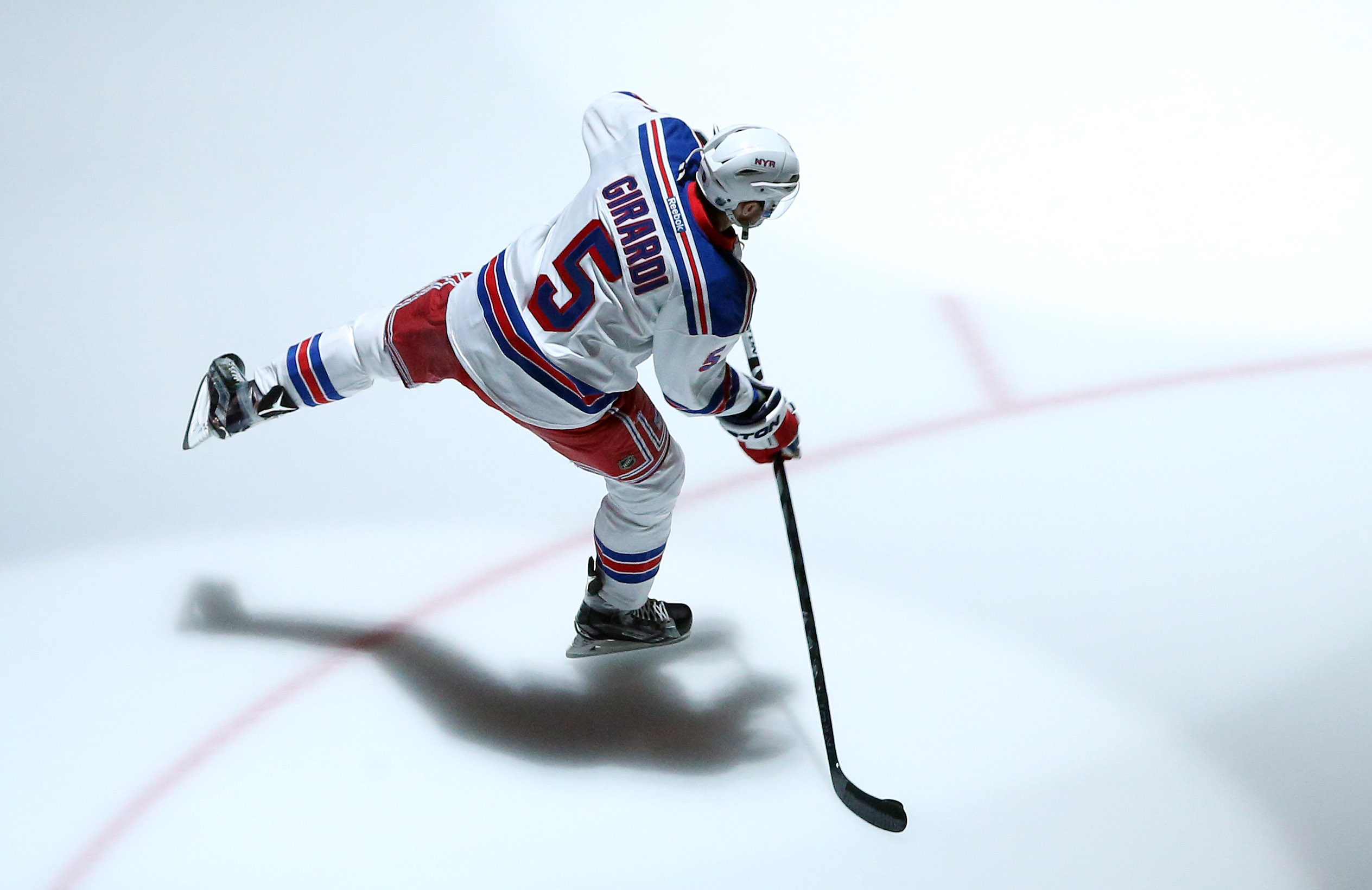 A Diminished Defense?
We're not going to talk score sheet projections here but rather how this corps needs to play this season.
If you are excited about the offense, then you just may be equally terrified about the defense.
Players like Marc Staal and Dan Girardi will need to be better, that's for sure, but it's not all on their shoulders. Alain Vigneault will need to make adjustments to the defensive systems if the current ones don't work.
Sounds obvious right?
Well, it didn't happen last year, which is probably why Ulf Samuelsson is coaching in the AHL right now.
It worked out, however, because new defensive boss Jeff Beukeboom is a big upgrade to this squad. Beukeboom will bring a fresh approach, he knows how to win, and can hopefully rebuild the defensive philosophy, starting with basic positioning.
Once again, what sounds obvious simply didn't happen last year.
Last year's defense was run with a man-to-man system which was like fitting a square peg into a round hole. It works if you have players with quickness, which is something that waived bye bye to this squad two years ago.
Run the zone, Alain.