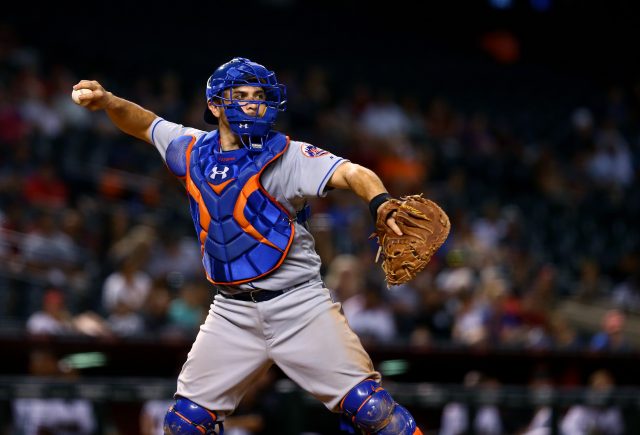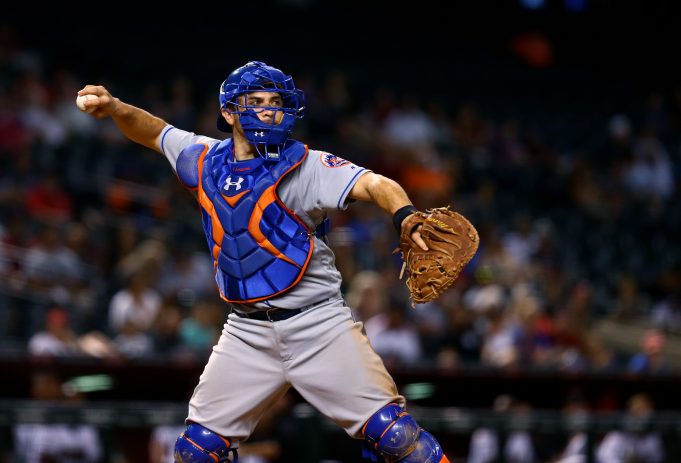 2. Upgrade At Catcher
Let's be frank, Travis d'Arnaud stunk this season. Known for his power, he mightily disappointed with just four home runs and seven doubles, to make up a .323 slugging percentage in 251 at-bats.
To put that in perspective, Noah Syndergaard had three doubles and three home runs with a .397 slugging percentage in 58 at-bats.
d'Arnaud's defense couldn't even make up for his struggles at the dish, as his poor arm lost him playing time to Rene Rivera.
d'Arnaud also had another lengthy DL stint to begin the season, and only played in 75 games.
His poor health record along with a subpar season has many wanting the Mets to move on, and they aren't wrong.
This free agent class has plenty of suitable catchers for the backstop-less Mets, with Matt Wieters and Wilson Ramos as the headliners.
Adding Ramos would be sweet revenge for New York, who lost their second baseman, Daniel Murphy, to Washington last off-season. If Ramos could even just go off versus the Nats, it'd be a win for the Mets.
The only problem; Ramos just tore his ACL. With a typical six-to-nine month recovery, there is a good chance that Ramos wouldn't be ready for the start of the season. It seems unlikely the Mets would have taken on another injury burden player, considering they have plenty to deal with already.
The other intriguing option is Matt Wieters. Wieters only played 101 games between 2014 and 2015 while recovering from Tommy John surgery (no, it is not only for pitchers). Wieters provides solid defense, and a solid bat, with 17 home runs and a .711 OPS last season, a down year.
Last offseason Wieters accepted the Orioles qualifying offer, probably thinking it is the best he would do coming off elbow surgery. Should they offer him one again, it's possible he accepts, based on his production this season.
But at 31 he could look for more long-term security, even at a discounted price. If the price is right, look for the Mets to swoop in on the veteran catcher.