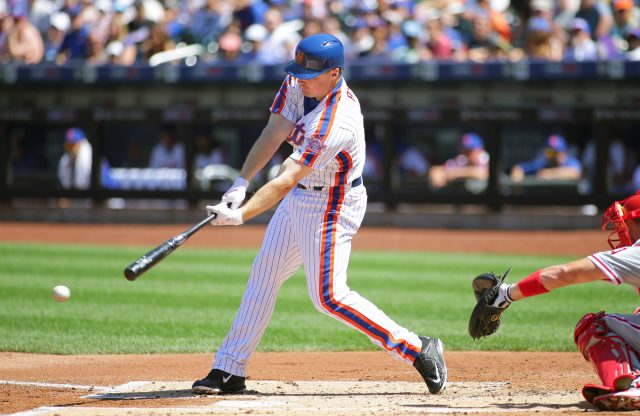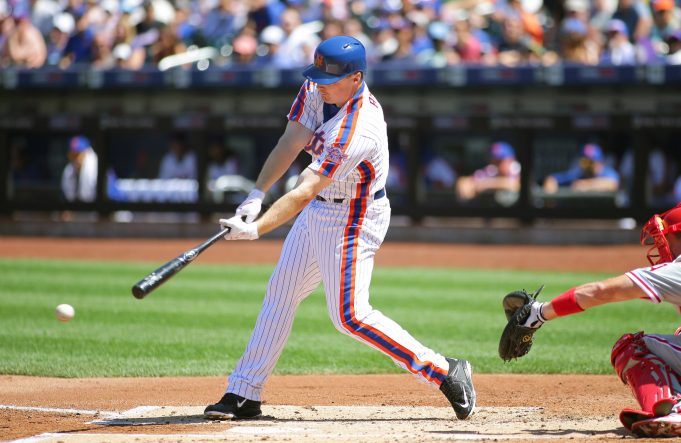 3. Trade Curtis Granderson or Jay Bruce
The Mets lineup for 2017 as it stands is extremely unbalanced. It contains Michael Conforto, Jay Bruce, Curtis Granderson, and Lucas Duda, all of whom are left-handed sluggers.
Why on Earth would the Mets carry this many left handed, all or nothing bats?
What the organization must do is move one of these guys, in order to move towards away from their all or nothing approach at the plate.
Conforto obviously doesn't make sense, as he is by far the youngest, has the most potential, and the longest team control.
Duda isn't going anywhere, with his salary unlikely to rise much through arbitration after spending most of the year on the DL. Duda will be in his contract year, so one could expect a breakout campaign.
If the Mets were to let Duda go it would be difficult to replace him without spending more money, considering New York's in-house options are not even close to his level.
Domonic Smith doesn't project to be ready at the beginning of next year, so it is very unlikely he would be an option.
It doesn't seem like it would be hard for the Mets Front Office to sign off on a deal moving on from Bruce. If they could at least recoup a prospect similar to Dilson Herrera, there could be a chance they jump on the offer.
Like Duda, however, Bruce is also in his contract year, and even though he struggled with the Mets to finish this year, his experience in the Big Apple paired with contract status could lead to another big year.
Granderson is the most obvious candidate to be moved. The 37-year old is in the final year of his contract with the team. The Mets would miss him as a role-model for young players, but if someone would take on his $15-million contract, it might be hard to pass.