The New York Rangers' star goalie Henrik Lundqvist is back in action tonight as he gets the nod in net against the Philadelphia Flyers.
The Blueshirts, while they picked up a loss, still looked good on the ice Saturday night against New Jersey.
The Devils played a good game and the Rangers seemed to have lost their hold on the game when goalie Magnus Hellberg took the ice.
Goaltending shouldn't be an issue tonight as The King of New York returns to his throne for his first preseason game.
The Blueshirts hope that this will be the start of a very prosperous year for Henrik Lundqvist.
Fans got a glimpse of Lundqvist during the World Cup of Hockey, but the lasting image received was not what they want to see in New York.
If you are an optimist, as you almost have to be as a fan of the Rangers, listen to this …
Henrik Lundqvist is infamous for having slow starts to the season. It seems last year was the only exception to that trend, in which he was lights out for the first few weeks of the season.
That came to a tumbling halt and the steam never really picked back up.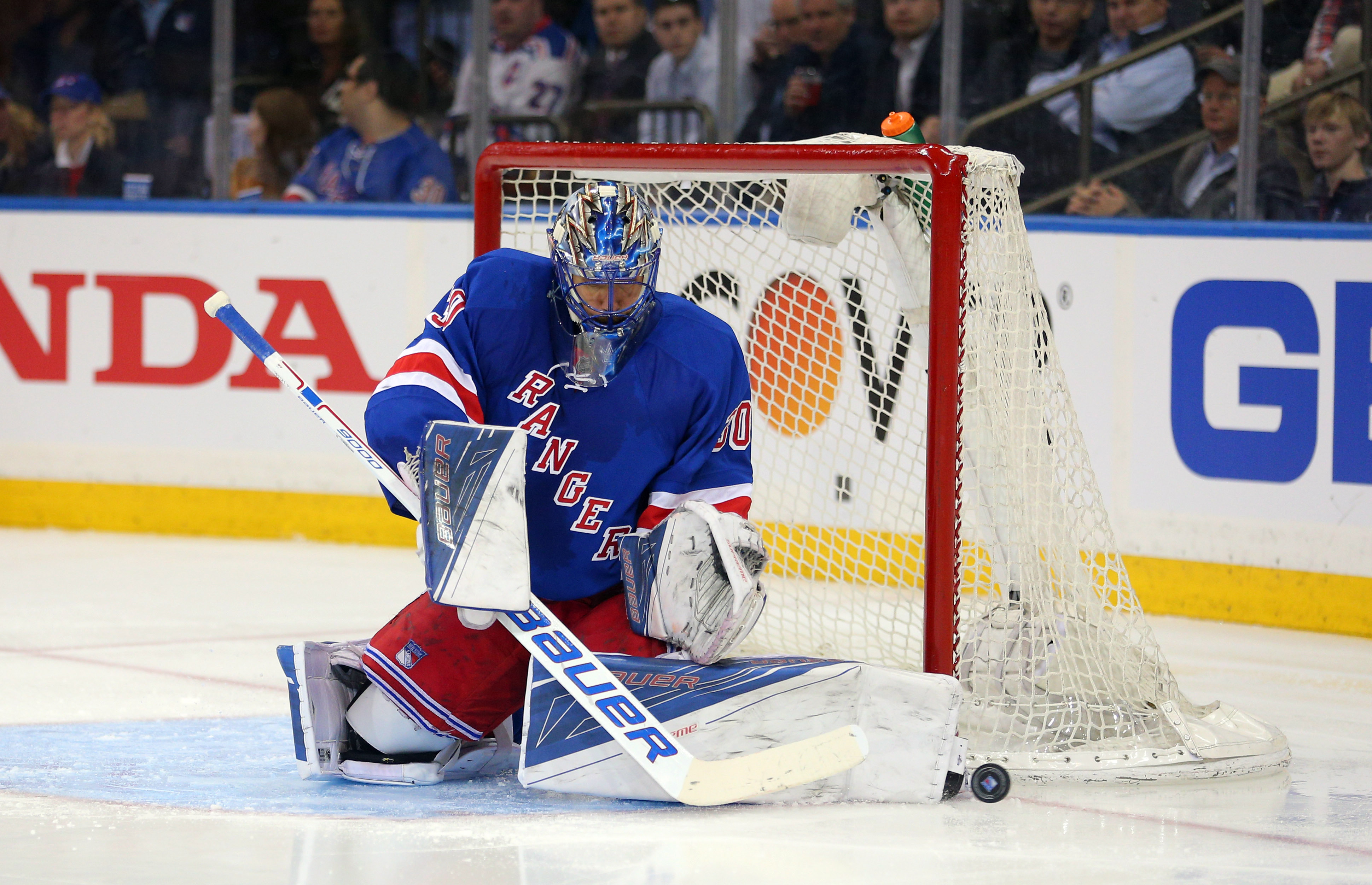 As a fan, you hope that the World Cup was No. 30's time to get all of the kinks out of his game and will come back to New York ready to recover from last season.
It was difficult for Lundqvist last year, as it was for the team as a whole. Nothing seemed to go the Rangers way.
The Blueshirts hope that this year will be different. A major key to any success the Rangers will have will all start with their goaltender.
It has been the same message every year since The King has been on Broadway, that he is their best player and the team plays around him.
While he has no Stanley Cups, and people constantly dock him for that, he does have a Gold Medal and a Vezina Trophy to boot.
Aside from the International earnings, he is the Rangers' All-Time leader in wins, shutouts, and playoff wins, to name a few.
As mentioned before, Lundqvist is the key to this Rangers team. The club needs him to be at the top of his game.
Whatever happens tonight won't dictate the rest of the season because, obviously, it's only preseason.
However, it will be good for Lundqvist to get back into the swing of things on Broadway as he hopes to have a much better season after last.
It's great that hockey is back, "Isn't it?"