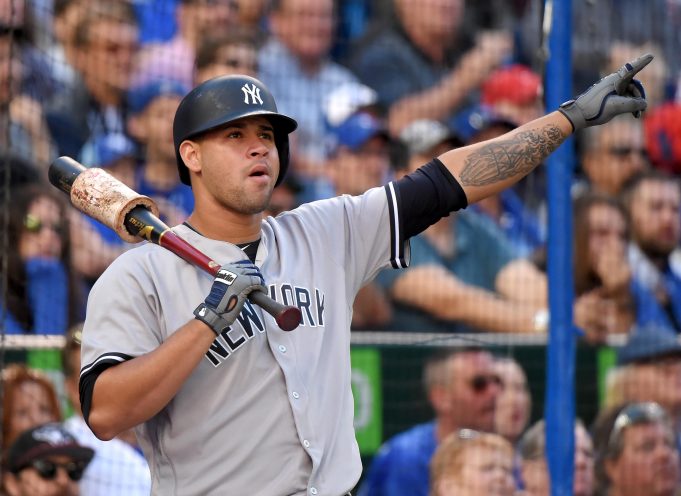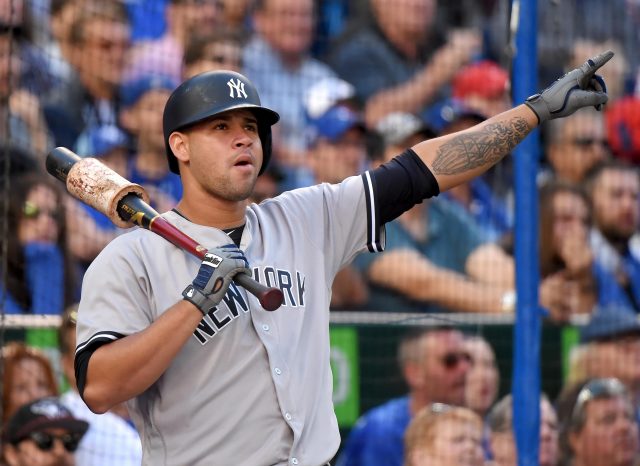 Team Rookie And Team MVP: Gary Sanchez
The fact that Sanchez only played in 52 games simply doesn't matter. This 23-year old backstop was one of the only reasons why the Yankees made it to the last week of the regular season in contention.
Overall, Sanchez slashed .295/.357/.625 with 20 home runs and an OPS of .982 during his rookie campaign. On the way, he became the fastest player (45 games) to reach the 18 home run mark on September 21.
Sanchez's overall performance doesn't earn him the award, though. What makes him deserving was how he sparked the rebuilding (and .500) Yankees into a postseason contender throughout the month of August.
In 24 games that month, he slashed .389/.458/.832 with 11 home runs and maintained a 1.184 OPS when New York went 20-12 from Aug. 3-Sept. 10.
As a personal plus, he took home the AL Player of the Month and Rookie of the Month honors.
A very (and I mean very) close second is Masahiro Tanaka. However, the Yankees were mediocre when he was anchoring the staff prior to Sanchez's call up. That promotion sparked the Yankees' team to continue their stretch of .500 seasons, which has reached 23 years.
Tanaka was tremendous, but Sanchez's value exceeds how peculiar his sample size is.
What do you think, fans? Was this list of award winners accurate? Is there anything you'd change? Make your voice be heard in the comments below.
---
Christian Kouroupakis covers the New York Yankees for ESNY. Interact with him and view his daily work by "liking" his facebook page and follow him on Twitter. All statistics are courtesy of Baseball Reference.com unless otherwise noted. Don't hesitate to shoot him an email with any questions, criticisms, or concerns.
---