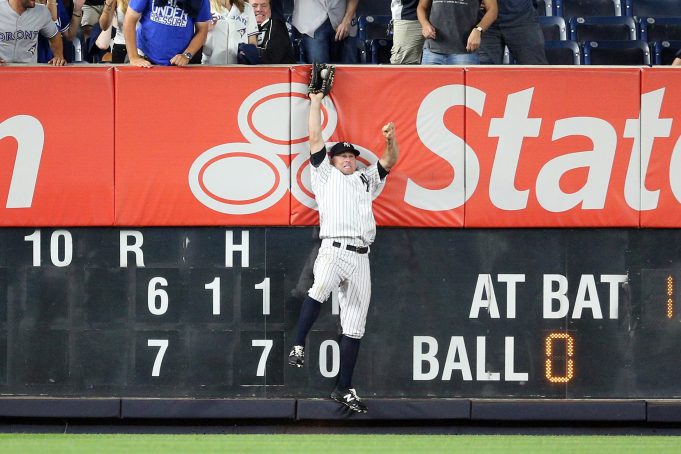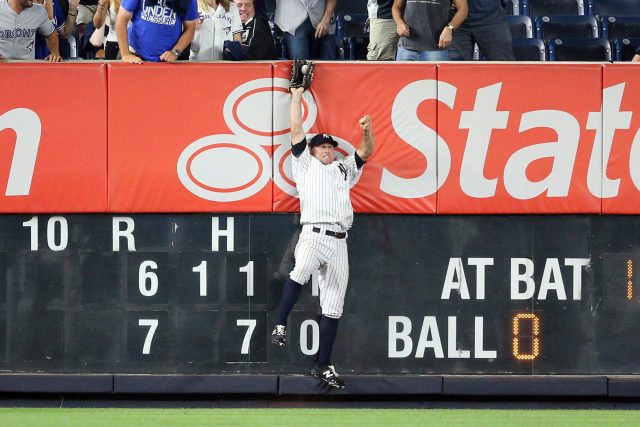 Defensive Play Of The Year: Brett Gardner, 9/7/16
While Brett Garnder's catch in Anaheim is a close second to this award, this game-sealing catch against the Toronto Blue Jays on September 7 takes it.
After Dellin Betances surrendered three runs to cut New York's lead down to one (7-6) with the bases loaded and just one out, the Blue Jays seemed as though they were about to bury any hope fans had left.
Manager Joe Girardi removed his closer from the contest, he got a strikeout from Blake Parker and then the catch heard all around baseball, courtesy of Brett Gardner, sealed the deal.
In what looked like a Justin Smoak go-ahead grand slam off the bat, Gardner used up every inch of the ballpark to race back and snowcone a Yankees' victory.