Late last week, Jacob Trouba made it known to the hockey world that he submitted a trade request to the Winnipeg Jets back in May. Could New York be a landing spot for the youngster? 
B
ack in 2013,
Jacob Trouba
burst onto the scene with the Winnipeg Jets. The former ninth-overall pick exploited his offensive prowess while also displaying great poise in his own end of the ice.
The Jets appeared to have their future number one defenseman in Trouba. A potential 60-point scorer who his solid defensively? It doesn't get much better than that.
Three years removed from his debut in Winnipeg and his future with the with the club appears awfully murky.
Trouba recently made it known to the public his desire to leave the capital of Manitoba. Trouba's agent, Kurt Overhardt, released this statement last Friday regarding Trouba's trade request:
"Our client, Jacob Trouba, will not be attending the Winnipeg Jets NHL training camp. Since May, we have been working with the Jets management in an effort to facilitate a trade of Jacob's rights. Both parties continue to work on this matter."

There has been no negotiation regarding the terms of a contract between our client and the Jets over the course of the last several months. The situation is not about money; it is solely about our client having the opportunity to realize his potential as a right shot NHL defenseman.

To the Jets credit, the club has two outstanding right shot veteran defensemen and our client simply wants the opportunity to have a greater role. As a consequence of the Jets depth on the right side, we believe it is in both parties' best interest to facilitate a mutually advantageous trade.

Our client has nothing but respect for the people and City of Winnipeg, the Winnipeg Jets, its fans, management and ownership – our desire to get him moved has everything to do with opportunity. We will continue to work with the Jets in good faith to achieve this end."
It's obvious that Trouba doesn't see himself fitting in Winnipeg's future plans, with Dustin Byfuglien and Tyler Myers manning the top two right point positions for the foreseeable future. The unfortunate reality for Trouba is that he is likely the odd man out with the club that drafted him back in 2012.
Although Trouba's trade request appears convincing, we saw last year that not all dreams come true. New York Islanders defenseman Travis Hamonic and Tampa Bay Lightning forward Jonathan Drouin both submitted trade requests to their respective clubs last year that never panned out.
With this being said, the Jets are going to receive some very enticing offers for Trouba. A player of his quality is hardly ever on the trade block, and Kevin Cheveldayoff won't give up his talented point man away for a sub-standard package.
Many teams are going to at least inquire about the 22-year old. The Detroit Red Wings and Toronto Maple Leafs have been said to have early interest in Trouba.
One team that has also come up in conversations for the youngster is the New York Rangers.
The Blueshirts would be a fascinating landing spot for Trouba. They have a glaring need for a young, solid right-handed defenseman with veterans Kevin Klein and Dan Girardi on the wrong side of 30. The Minnesota native would likely slot right onto the top pair with Ryan McDonagh if the Rangers were to acquire his rights.
In addition, the Rangers have an unprecedented amount of forwards on their roster and they could look to potentially move one before opening night (especially if Trouba was the prize).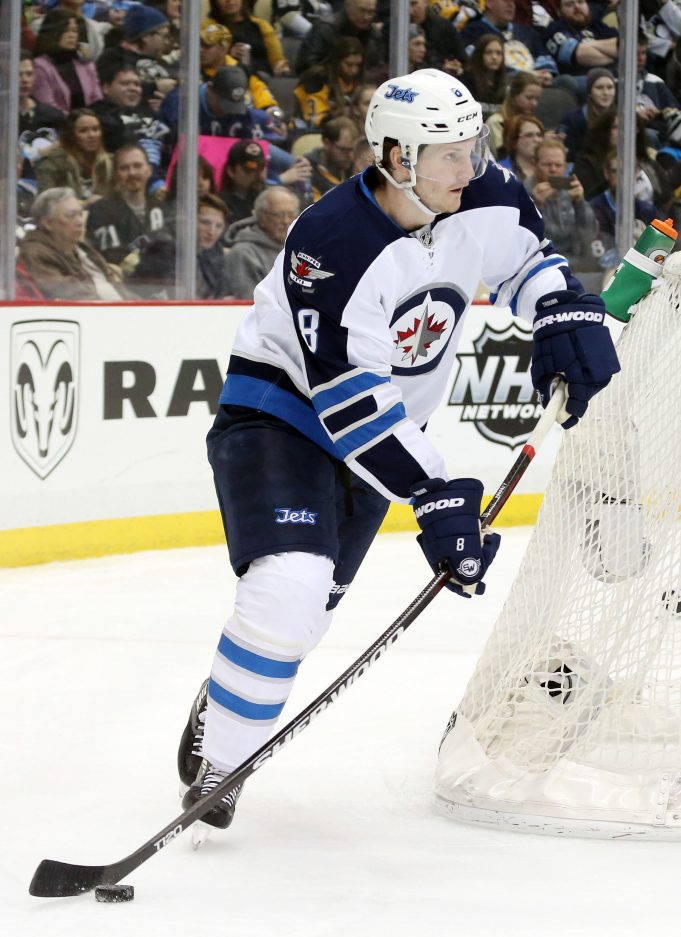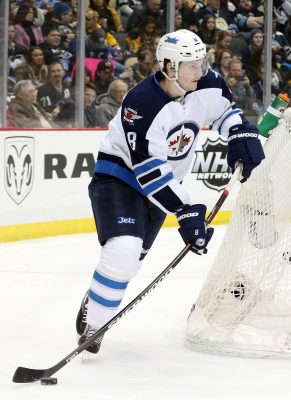 As mentioned previously, it would take a sizable return for the Jets to part with Trouba. However, the fact that team that trades for Trouba will still have to sign him to a lucrative long-term deal could put a significant dent in his value.
Two players who could be potentially going the other way in a deal for Trouba are former Rangers first-round picks Brady Skjei and Dylan McIlrath. Despite Skjei being the unquestioned premier talent, both would be formidable replacements for Trouba. A package that involves McIlrath, a forward (Kevin Hayes, possibly), and a prospect could be enough to pry Trouba away.
One player that the Rangers should keep out of all trade talk involving Trouba is J.T. Miller. Miller exploded last year for his first 20-goal season and has showed no signs of slowing down.
Miller has the potential to be top line forward in this league and while Trouba shows similar promise, moving Miller would prove to be a big mistake for Jeff Gorton.
Jacob Trouba is one of the most interesting cases in the National Hockey League at the moment. A player of his caliber and age rarely becomes available in trade talks and the Rangers would be foolish to not at least inquire for his services.
With this being said, Trouba is not a franchise changing talent. If they are able to get him at a reasonable price, then this deal is a no-brainer, but giving up a big piece, like Miller, would be the wrong move for the Blueshirts.
There is no questioning whether Trouba would be a good fit with the Rangers because he absolutely would be. The question is, will Jeff Gorton will make a run at him?
Your move, Gorts.