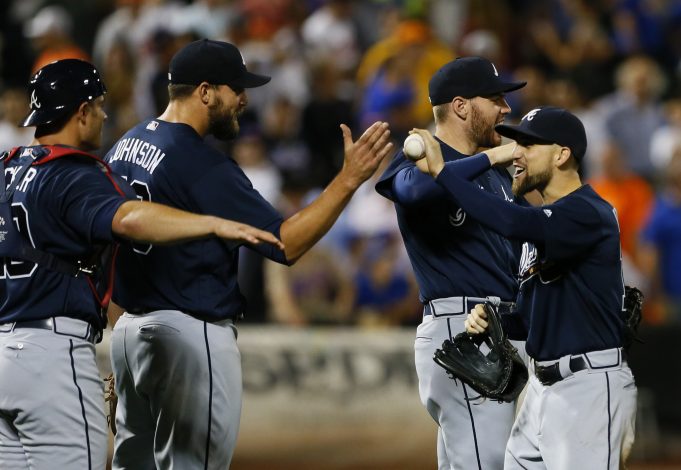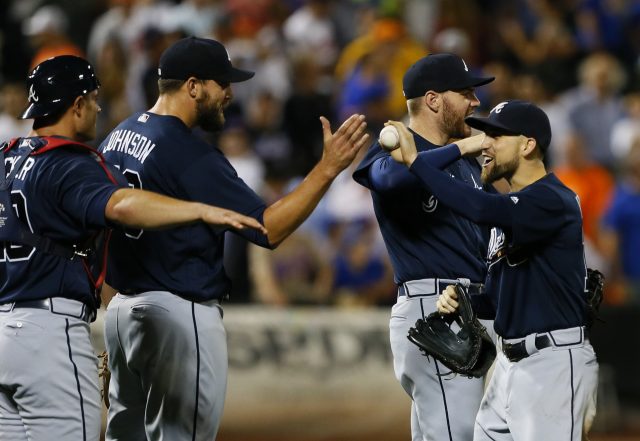 Atlanta Braves center fielder Ender Inciarte made the most remarkable catch on Wednesday night to rob Yoenis Cespedes and the New York Mets.
New York Mets 3 (80-72)
Atlanta Braves 4 (61-91)
NL, Final, Box Score
Citi Field, Flushing, New York
What the faithful watched at Citi Field in Flushing, New York on Wednesday night wasn't just a plain loss by its New York Mets. What they witnessed wasn't just a horrid sweep at the hands of one of the worst teams in baseball, the Atlanta Braves.
What the faithful saw was one of worst regular season losses a team can endure.
With two ducks on the pond and two out in the bottom of the 9th-inning, Ender Inciarte robbed Yoenis Cespedes of a 3-run shot and a Metsies victory:
#GameEnder pic.twitter.com/7xR88gnAMA

— MLB (@MLB) September 22, 2016
The ball was definitely out of the park. Inciarte, though, made sure to rob New York of a victory in the three-game series.
Bartolo Colon pitched his usual workmanlike style. He exited the 6th-inning with his team up 3-0. After Addison Reed retired two Braves, Terry Collins went to lefty Josh Smoker who was tagged with two earned runs. Jeurys Familia then relented the go-ahead run in the top of the ninth.
Asdrubal Cabrera smacked his 21st home run of the season in the 1st-inning. It was a two-run shot while placing him atop the Mets all-time single-season home run list for shortstops.
With this home run, Asdrúbal Cabrera has set the single season franchise record with 20 home runs as a shortstop. ? https://t.co/U82lkZrmyL

— New York Mets (@Mets) September 21, 2016
The Mets now fall behind the No. 1 seeded San Francisco Giants in the NL Wild Card race.