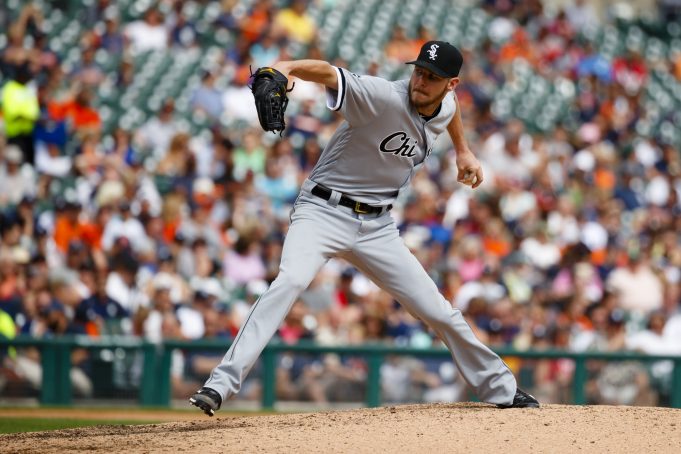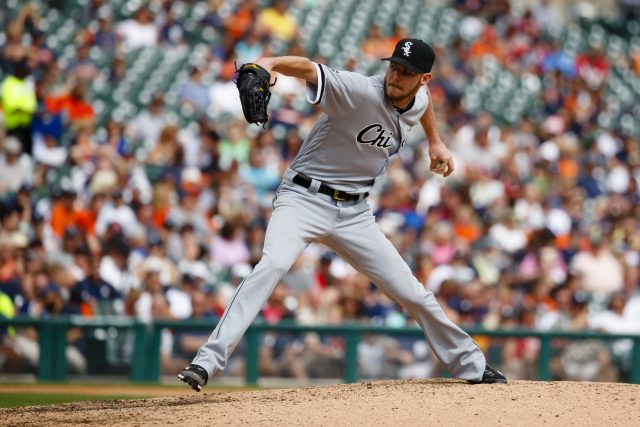 If a trade like this were to happen, it would be one of the biggest blockbusters to take place over the past decade. Chris Sale is arguably one of the best pitchers in all of Major League Baseball and would be a huge component to any team he would be a part of.
The basis for this trade would be the fact that Sale is unhappy in his current surroundings in Chicago. The Yankees are also looking for starting pitching so it seems like a fit for both sides.
Sale had an incident with the White Sox organization in July when he cut up the team's throwback jerseys in protest of his feelings that the organization cared more about revenue and jersey sales rather than actually winning games.
Sale wouldn't have this issue in New York, especially considering there aren't any Yankees throwbacks.
Headed to Chicago would be a bevy of prospects.
They would be receiving three of the Yankees top 15 prospects, according to MLB Pipeline. The highly touted Jorge Mateo would have to be included.
Mateo and the Yankees had an issue prior to the All-Star break earlier this season when he received a suspension for questioning his lack of promotion. It may not seem like a big deal, but with Gleyber Torres ready to take over the shortstop position in the future, this could be the perfect scenario for the Yankees to trade one of their shortstop prospects and receive a huge return that could help them win now.
The White Sox would also be taking on James Kaprielian, Dustin Fowler, and Rob Refsnyder.
The Yanks get their lefty while the Sox begin the rebuild.