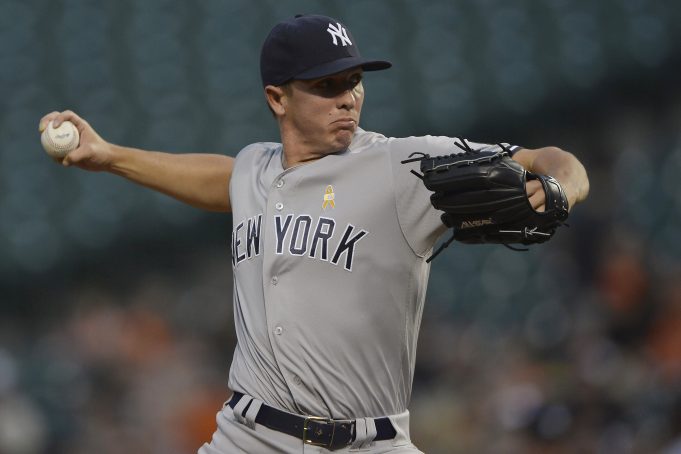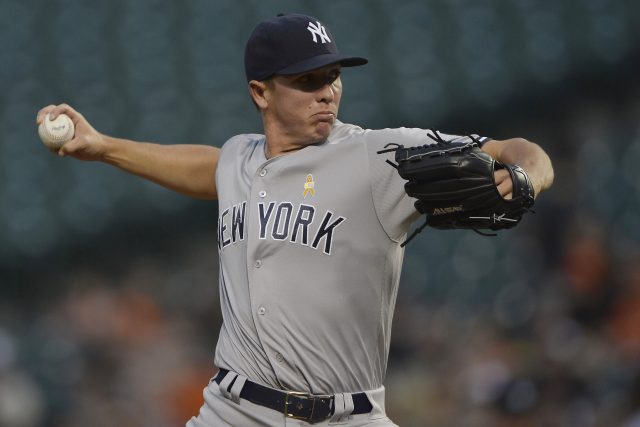 After New York Yankees' rookie starter Chad Green went down with an elbow injury, the team has a decision to make on who will take his place. 
The New York Yankees' rotation took a colossal blow after rookie right-hander Chad Green exited Friday's contest with the Baltimore Orioles with a right elbow injury.
After serving up a moonshot to Pedro Alvarez and a walk to Manny Machado, shortstop Didi Gregorius signaled to trainer Steve Donohue to come out to the mound.
After a brief conversation, Green was removed after watching his ERA climb from 4.09 to 4.73 and will undergo an MRI on Saturday to figure out what the actual injury is.
Green was thrown into the rotation for the remainder of the season but now that scenario seems bleak, to say the least.
Promptly, the Yankees need to make a decision on who will take his spot and they need a trustworthy arm that could further minimize the 3.5 deficit they face in the American League Wild Card race.
With the limitation after trading Ivan Nova at the deadline and Nathan Eovaldi's elbow injury, there are few starters that may hop into the rotation to take Green's spot, assuming he will miss the remainder of the season.
Let's take a look at the starters that have the potential to come in and make a serious impact on this year's pennant race.