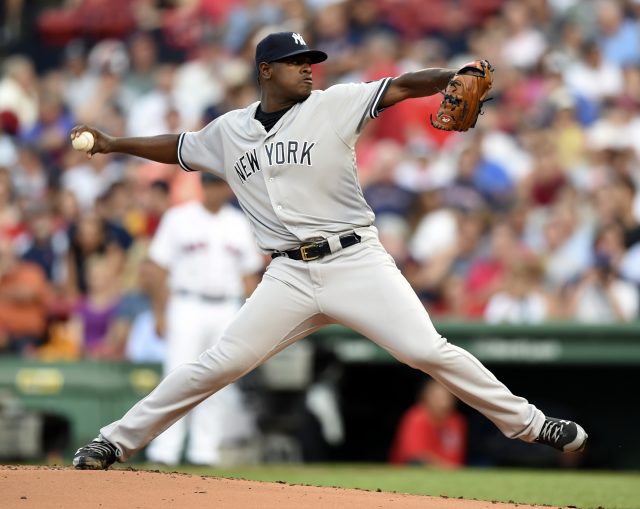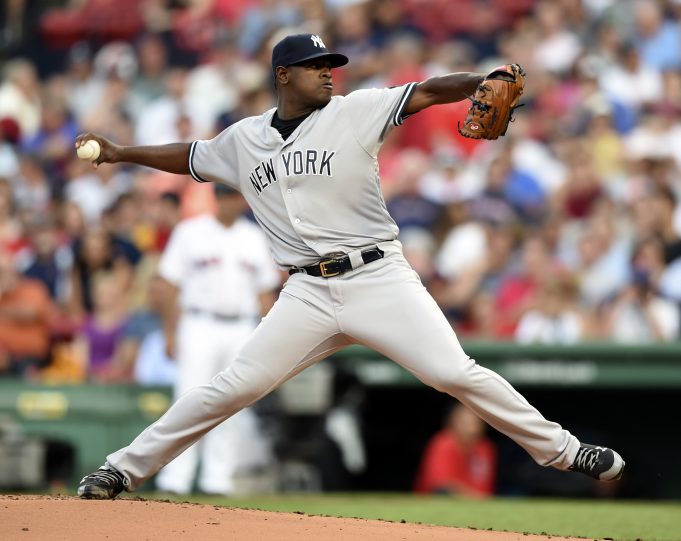 Luis Severino
Last September, this rookie helped New York claim a postseason spot with his burst onto the scene as a dominant young hurler.
Girardi mentioned that Luis Severino is one of the options to take Green's spot if he were to miss time but the former "next ace of the New York Yankees" has been a polar opposite of the version of himself that took the mound a year ago.
His last start was on August 18 against the Tampa Bay Rays in which he surrendered seven earned runs on eight hits and two home runs.
On the year he was expected to take the rotation by storm, Sevy is 1-8 with a despicable earned run average of 7.05 and has surrendered 10 home runs in just nine starts.
New York has been stubborn to keep the 22-year old a starter, so he very well may be thrown back thanks to the injury to Green.
However, given the fact that Sevy has struck out 11 batters in 9.1 relief outings without allowing a run, it may be clever to keep him there given the lack of dominant arms not named Dellin Betances.