NL Wild Cards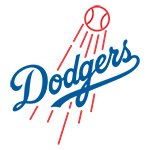 1. Los Angeles Dodgers
The Giants may end up surpassing them, but the Dodgers have a darn good team. If they are able to get Clayton Kershaw back prior to the end of the regular season, they are also the team no one wants to face in a one-game playoff.
All signs have pointed to the first wild card coming out of the NL West and there is little to no chance of that changing. The battle for the top of the division will be one worth watching, but the runner-up will still be guaranteed one more game.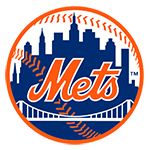 2. New York Mets
Everyone can honestly say that the 2015 National League Champions have been a disappointment. However, six meetings with the Braves, seven meetings with the Phillies, three meetings with the Twins, and three meetings with the Reds speaks for itself, especially considering the Mets have found a groove.
If New York can keep a recent hot stretch going, the inferior teams they are slated to play will simply be tossed around. The Metropolitans, by far, have the easiest path to the playoffs.
Will they take advantage? Surely. Then, they turn back into a playoff threat.