Notable Exclusions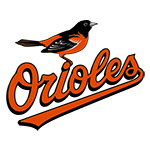 Baltimore Orioles (AL)
You will hear it over and over again. The Baltimore Orioles do not have the pitching. In fact, their starting staff is a Grade-A joke.
The fact that they are 11 games over .500 is commendable. A 72-61 record shows how outstanding their lineup truly is. With that said, recent struggles have foreshadowed what is to come.
Baltimore is not a playoff team. The sooner you start accepting that, the less shocked you will be when the regular season reaches the finish line.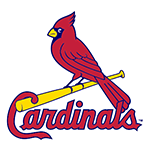 St. Louis Cardinals (NL)
This is simply a matter of scheduling. Do the Cardinals deserve a spot in the NL Wild Card Game? Yes. Will the road ahead of them allow for participation in that play-in? No.
While the Mets play the likes of the Braves, Phillies, and Twins, the Cardinals will face off with the cream of the crop in the National League. Included in their remaining endeavors are six games with the Cubs, six games with the Pirates, and four games with the Giants.